By: Kat Battaglia, Coordinator, Green America's Better Paper Project
If you strive to be an informed consumer, then you are the target audience of TIME Inc. Here are some of the first statements you encounter on the TIME website:
"Nearly half of U.S. adults engage with a TIME Inc. brand each month."
"We understand the power of our brands, the value of our reach and the passion of our people—and we don't take them for granted."
"This is the human experience."
There is no doubt that TIME Inc., and the 90+ brands that it publishes, have a large influence on the average American citizen on a daily basis. From People to Sports Illustrated to LIFE, TIME Inc. represents brands that rule our guilty pleasures, hobbies and news.
Why does any of this matter to us? And why should this matter to you?
Green America's concerns with TIME's printing practices grew out of our attempts to move the Smithsonian to print its flagship publication on recycled paper.  Recently, Green America launched a campaign telling Smithsonian Magazine to, "Practice What You Print" and transition from virgin fiber paper to recycled paper in their magazine. By targeting the Smithsonian Magazine, we hope that this extremely influential publisher and institution can become a leader in sustainable paper use, dramatically changing the dynamic of the publishing industry to a "green" precedent. Green America has taken steps to keep the Smithsonian magazine accountable for their claims to "lead the conversation" on a wide range of issues, including current scientific happenings and a profound understanding of the natural world. However, they are falling short. The Smithsonian Magazine has a contract with TIME Inc. that places TIME in charge of purchasing their magazine paper. Both TIME Inc. and the Smithsonian Institution have various commitments to "sustainability"; however, this contract falls short in the face of these commitments.
Here is why:
Smithsonian Magazine is printed on 100% virgin fiber paper. That means that 65,000 trees per year are felled to print Smithsonian.  When we raised this concern with Smithsonian and TIME, we were told that the use of virgin fiber was sustainable because the fiber is certified. TIME Inc. claims that 92% of the fiber used in its magazines (including Smithsonian) comes from certified sources. Sounds reassuring, right? 92% is almost 100% and the word "certified" offers some sense of comfort. But, let's take a look at exactly what this claim means.
Here's what we know:
There are several forestry certifications that signal combinations of recycled content paper
or sustainably sourced virgin fiber paper in a given product. There are over 50 certification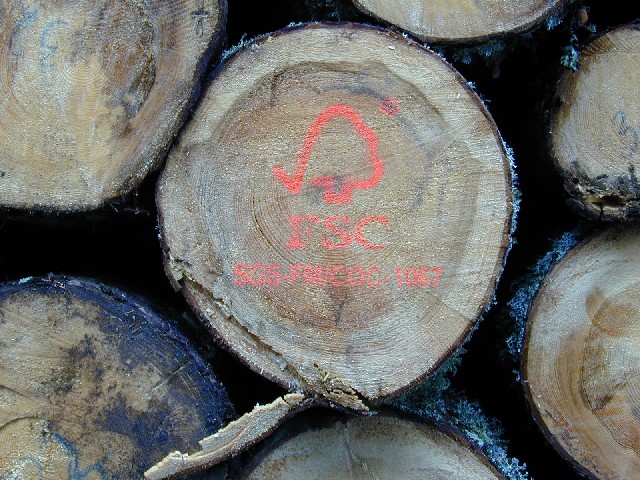 programs worldwide, but the two leading standards in the United States are the Forestry
Stewardship Council (FSC) and the Sustainable Forestry Initiative (SFI). TIME Inc. joined with the Sustainable Forestry Initiative (SFI) as a founding partner of their Forest Partner program. Green America's Better Paper Project recommends FSC as the only current certification that will enable both TIME Inc. and the
Smithsonian to meet their sustainability goals.
If you are thinking, "Well, isn't it good that they use any type of certification at all?", then you are not alone. But, the word "certification" covers a broad array of programs including those that are very rigorous and those that are not. There have been many comparison studies conducted over the years of the Forest Stewardship Council (FSC) and Sustainable Forestry Initiative (SFI) forest certification programs. These studies continue to show that FSC's criteria and standards are more prescriptive than SFI's in 43 of the 72 evaluated areas. Some of the key areas where FSC excelled in prescriptiveness include: requiring an environmental impact assessment prior to forest disturbance, respecting aboriginal land and tenure rights, requiring a responsible and sustainable management plan, protecting forests of special conservation value and many more.
But, let's give credit where credit is due: SFI was found to be more prescriptive than FSC in 3 of the 72 evaluated areas: education and outreach, procurement inside and outside the U.S. and Canada. However, a more detailed look into why SFI creates higher levels of procurement sheds a more transparent picture. SFI rarely includes biologists and First Nations experts on its audit teams, which means that the wildlife and aboriginal communities' needs are often not taken into account on a scientific level. So, it may be that SFI results in higher procurement due to a less rigorous auditing system, allowing for more land to be approved faster, but not necessarily at the proper standards. In addition, FSC audits documented four times more major issues or "non-conformances" as SFI audits, which further demonstrates the heightened standard that FSC provides. In summary: SFI proved to be a less prescriptive certification than FSC in the vast majority of categories, giving the landowners a great deal of lenience with their forests. These studies provided the opportunity for SFI to adopt more prescriptive policies based on the research of multiple institutions. But to be direct, while the "Sustainable" Forestry Initiative may seem to be an alternative to FSC, SFI does not provide the necessary protection of our natural forests to meet the standards of FSC.
The Smithsonian is the only external publication that TIME Inc. procures paper for. The Smithsonian has already dictated that the paper for their publication must be sourced from North America. Clearly, TIME Inc. is willing to listen and adapt to the needs and wishes of the Smithsonian by sourcing all Smithsonian paper in from North America.  Imagine if Smithsonian also required the use of recycled fiber in its paper. Smithsonian requires almost 65,000 trees for its 19 million magazine copies every year. By incorporating just 30% of recycled paper into its production, Smithsonian would:
lower its annual wood use by the equivalent of more than 19,000 trees,
reduce its annual greenhouse gas emissions by two million pounds of carbon dioxide,
keep 354 tons of solid waste from going to the landfill each year, reduce methane emissions, and much more.
This is why we identified this connection as a critical component in the movement of both of these large stakeholders to fulfilling their sustainable claims.  And, if the entire magazine industry began using recycled paper, it would save 26 million trees a year, providing huge climate change benefits as well as protection for our irreplaceable natural resources.
Let's return to the beginning statements on the TIME Inc. website. Nearly half of U.S. adults engage with a TIME Inc. brand each month. Time Inc. understands the power of their brands, the value of their reach and the passion of their people—and don't take them for granted. And, TIME claims to reflect the human experience. How can we rectify these statements with our mission?
TIME Inc. recognizes both their reach and power. But, they have yet to recognize their responsibility. Through our campaign to push Smithsonian Magazine to demand truly sustainable paper options, we hope to engage the responsibility of TIME Inc. and other large stakeholders in the industry to create massive change. TIME Inc. claims to reflect the human experience. We have seen how consumers care about sustainable practice and corporate responsibility. We have seen how individuals can mobilize to send a message to a large company by having a unified voice for positive change. If you feel this same responsibility to the human experience and our planet, take action HERE. For more information about forests, climate and communities, check out betterpaper.org or follow @BetterPaperProj on twitter.