Soroush Karimi via Unsplash
Love is patient, love is kind, love is…EXPENSIVE. But it doesn't have to be. We've been slightly brainwashed into a default belief that building a memorable life together means spending on entertainment—forgetting that memories are free. So here are a few date ideas that inspire closeness and allow you to create vivid memories, all while remaining financially and environmentally responsible.  
Cook Together — Kristin Bower, development manager Depending on the culinary skills of both you and your partner, you can try a tried and true simple recipe, or branch out and learn a new style of cuisine. Preface this with shopping together for organic, local ingredients to create a full experience. And the best thing about making food is that you get to eat it afterward.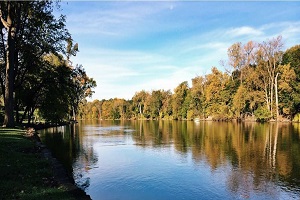 Go On a Hike — USU Extension Sustainability, Green America member/reader We've managed to encase the majority of our existence between asphalt and concrete. Escaping the concrete jungle with a significant other will be immensely refreshing for you both. Pack a lunch and enjoy it while listening to living things rather than machinery. Nature was Earth's first masterpiece, go see it.  
Volunteer Together — Caroline Chen, executive assistant Volunteering is so rewarding on a personal level that volunteering together can't help but magnify the feeling. Find a cause you share a soft spot for and get involved! Animal shelters, soup kitchens, and nursing homes are always looking for volunteers. The experience will be incredible and who knows, you may come home with a puppy.  
Take a Photo-Walk — André Floyd, associate editor Have a digital camera that doesn't get much use? Of course you do, even if it's your smartphone. Uncover each other's artistic eye by taking photos of one another in candid moments, or posed next to something you both find interesting. The two of you will build a network of meaningful places that, when passed, will bring a memory and a smile.  
Visit a Museum or Art Gallery — Nicole McCann, director of food campaigns Experiencing art and/or learning together helps create a heightened connection. The humdrum of daily life can become boringly predictable. Seeing art through the eyes of another, experiencing history, or learning about nature together allows you to see a side of your partner you don't often see. Art openings and museums are often free!  
Go On a Bike Tour — Kathy Harget, development director Whether you use your own bikes or rent, there's no shame in getting tourist-y where you live. Chances are you zoom by interesting things daily. Whether it's a waterfront, park, monument, or cafe—explore! A bike ride with a significant other will help you both stop and be mindful of the beauty around you, and each other. Added bonus: exercise.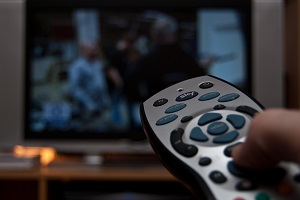 At-Home Massage — Carmen, Green America member/reader "Let's stay in, watch a movie, and I'll give you a back massage."—there is no evidence in recorded human history that this has ever ended badly.       In a world that has desperately tried to turn dating into an online survey, you can set your relationship apart by remembering to connect as humans. Money saved creating these more thoughtful moments can lead to better, more frequent vacations, a home remodel, or unique socially responsible investing opportunity.