Want to start a Climate Victory Garden? The first step is to get to know your garden—or the area you plan to turn into a garden. Familiarize yourself with the physical characteristics of the space and get to better understand your expectations, hopes, and dreams to ensure that it's a great success. 
Once you start your garden make sure to add it to our growing map of Climate Victory Gardens worldwide. Once you sign up, you can join our exclusive Climate Victory Garden Facebook page, where you'll get tips for creating a successful garden and learn more about other Climate Victory Gardeners around the world. 
The US is divided into zones based on what types of plants grow best. Wondering what zone you live in? Go to the USDA website to find out! These Plant Hardiness Zones are important for a successful garden. You may have seen mention of these zones on the backs of seed packets. Only buy seeds that are suited to your zone, which takes into account temperatures, season length, and humidity.

Knowing your garden is especially important for areas with short seasons.  What are your freeze dates? When you plant seeds often depends on your last freeze date in the spring. Also, avoid plants that may not mature before the first freeze in the fall, or else you may lose your harvest! 

Even though it's mostly out of sight, getting to know your soil is important too! The main tenet of Climate Victory Gardening is keeping carbon underground. This means not disturbing the soil too much, but it's okay to remove rocks and debris and explore your soil type. Clay? Sand? Loam?

Want to get more intimate? Look into soil testing. In many areas, you can get basic testing done for around $50 at a state university extension office or similar provider. From this test, you can learn about toxins, nutrient levels, soil carbon, and many other important traits of your soil. Some of these tests will also provide guidance on how to amend your soil for ideal gardening conditions.

Do a garden or yard tour. This is best to do before you plant each year but can be done at any point in the season. Take a walk and bring a pencil and paper. Sketch out your area. Where is it sunny/shady? Are there areas that are warmer/cooler? Spots that get more wind than others? Explore different soil composition throughout the space. Look to see if certain areas get more water than others. Ask yourself, can I add a pot here or remove some grass/rocks from over there?

While you're doing your tour, consider bringing a measuring tape and making your drawings to scale. That way, you'll know if you have enough space for that squash plant that's going to take up 10 square feet of your garden! It will also help you ensure you properly space your plants so they have room to thrive.

Many of us live in cities, some of which may have regulations and ordinances that limit where you can plant gardens, keep chickens and bees, make compost, and collect rainwater (just to name a few). Set yourself up for success and do some research before you start.  Talk to your representative if there are limitations in your area! 

Make a commitment to your garden. Keep these Climate Victory Garden commitments close at hand, share them with friends, and post to local garden groups.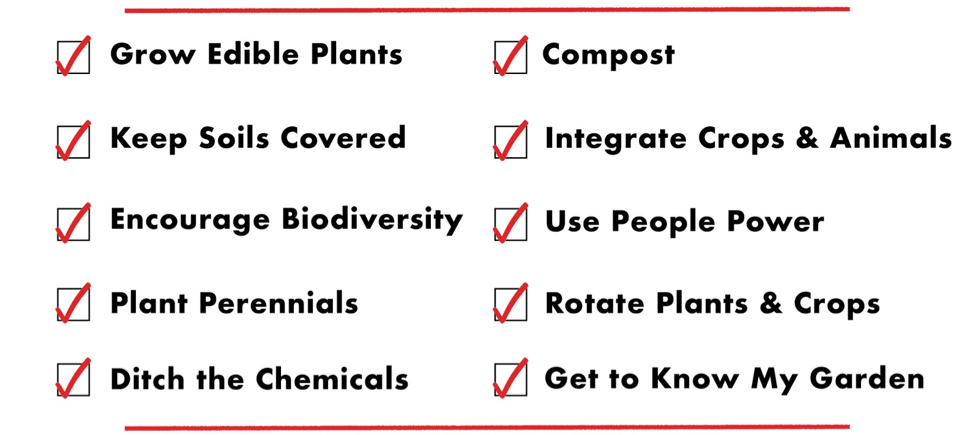 This might seem obvious, but to really get to know your garden, you have to spend time in it! Regular interaction will help you spot pests early and give you great ideas and hints for the future. Knowing your garden will help you grow abundant, healthy produce and sequester carbon for a more stable and livable world for future generations.
We have nearly 10,000 Climate Victory Gardens registered on our website. Join the movement!
Looking for more Climate Victory Garden tips? Join our Climate Victory Gardener's Facebook group today!