Like a lot of people, I made my parents a lot of presents for Mother's and Father's Day as a child. And while my parents appreciated the hard work I poured into these endeavors, I know they were also secretly relieved when I grew out of making them charmingly crude gifts for holidays. As I've shifted from gifts made from the labor of love of their child to practical gifts and delicious treats, it's been important for me to make sure that the gifts I give them now also don't contain any child labor. When shopping for chocolate, an industry that is still rampant with child labor, I look at the different certifications on chocolate bars to help me make my choice.
To help you navigate the different the different certifications, we've created a little shopping guide for you. This is not a comprehensive shopping guide to all labels, but rather a starting point. Most of the major certification standards have social, environmental, and economic components to them, and differ on which they prioritize as well as the strategies they use to work with their farmers.
And don't forget to check out Green America's own Greenpages.org, where you will find brands with the highest fair trade standards, including Divine Chocolate, Alter Eco, Equal Exchange, and Theo.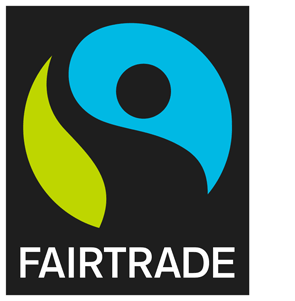 Fairtrade International/ Fairtrade America
Fairtrade works with organized small farmers and workers to better negotiate the terms of trade. The Fairtrade Standards prohibit forced labor, child labor, and discrimination. Fairtrade certified cocoa farmers are paid at least the Fairtrade Minimum Price for their cocoa, as well as a Fairtrade premium that is used to invest in their communities and businesses. For a final product to be certified Fairtrade, such as chocolate, all ingredients that can be certified mustcome from Fairtrade sources.
Fair Trade USA (Fair Trade Certified™)
Fair Trade USA, which you may know better by their "Fair Trade Certified" label, is another major fair trade certifier. Fair Trade USA prohibits forced labor, child labor, and discrimination. Unlike Fairtrade International, which only works with organized small farmers, Fair Trade USA certifies large plantations as well as organized farmers. Fair Trade Certified cocoa farmers are paid at least the Fair Trade minimum price for their cocoa, and receive a Fair Trade premium to invest in their communities and businesses as well. For a chocolate bar to receive the Fair Trade USA certification, only the cocoa needs to be Fair Trade certified.
Rainforest Alliance
As their name suggests, Rainforest Alliance approaches certification from an environmental sustainability focus, although the Rainforest Alliance standards also prohibit the use of forced labor, child labor, and discrimination. However, Rainforest Alliance certified farmers are not paid a minimum price for their cocoa, nor are they guaranteed a premium. If a chocolate bar has the Rainforest Alliance seal on it, it means at least 30% of the cocoa in the chocolate bar has been certified.
UTZ
Finally, the UTZ seal is another one of the big certifications you may see on your chocolate. Like the other certifiers, UTZ's standards prohibit the use of forced labor, child labor, and discrimination. UTZ's main focus is on helping farmers improve their farming practices, with the idea that if farmers can grow more cocoa that is higher quality, farmers will get paid more. This can work for farmers, but in the current climate, where there is an oversupply of cocoa on the market, increased production is not as useful to farmers as a guaranteed minimum prive. UTZ certified farmers do not get paid a minimum price for their certified cocoa, and premiums are negotiated between the farmers and the buyers. A chocolate bar with the UTZ seal on it has as at least 60% certified cocoa in it.
In 2017, Rainforest Alliance and UTZ announced that they were merging. For now, their current standards stand; a new set of certifications will be released in 2019.
While shopping certified chocolate is one way to shop for more ethical chocolate, it is important to also use your consumer voices and get large companies to do more to address child labor as well. Certification is an important tool for companies and for conscious consumers, but on its own, cannot solve the root causes of child labor and farmer poverty in the cocoa sector. We're asking chocolate companies like Godiva to take leadership on the child labor issue, and do more to support their farmers and their families and communities. As you enjoy a bar of fair trade certified chocolate, and give it as a gift to the parents and parent figures in your life, remember to take action with us today – sign our petition to Godiva!