Follow our staffer Jes Walton as she embarks on the creation of a Climate Victory Garden. This blog is an introduction to Jes, who will be posting information about her experiences on Green America's Instagram stories every week this summer. Get excited for gardening tricks and tips to help you meet your climate victory garden pledge! Follow along on Instagram via @iamagreenamerican 
Hello fellow Green Americans! My name is Jes Walton, and I'm Green America's Food Campaigns Specialist. When I'm not at my desk, you're likely to find me in the garden. And, this year, I've committed to growing a Climate Victory Garden.
Did you know that during the first and second World Wars, 40% of fruits and veggies were grown in household victory gardens? That is so inspiring to me! At the time, gardening was considered patriotic and became the focus of many campaigns because of food shortages associated with the war. Climate Victory Gardens are today's response to another pressing and timely issue: the climate crisis.
This is a new movement, built on the successes of grassroots mobilizing we've seen in the past, and I'm excited to be part of it! With over 100 million gardeners in the United States today and increasingly more young gardeners, there is so much potential for Climate Victory Gardens to become a movement with major implications for food production, climate change, and future generations. 
This season, I'll be starting with a regular ole back yard garden and making changes to align with Green America's Climate Victory Garden commitments (here's some additional information on that and a great checklist that you can print and hang somewhere as a reminder). But, I want to emphasize that you can start from scratch (convert your lawn!) and participate in these activities whether in urban (balconies, rooftops, community gardens) or rural areas. 
I live in a small town in Colorado, at high elevation where the soils are rocky and sandy, and the growing season is short. But, even here climate gardens can be successful. And, with the lack of fresh and organic food options here, this is both an effort to help the environment and support my health. Not to mention the delicious food and the opportunity to build connections in my community (you better believe that my neighbors are already curious and eager to share in the harvests). 
So, here's what to expect from this How Does Her Garden Grow series: I'll be checking in regularly throughout the growing season to give tips and share failures and lessons learned (as surely is always the case with gardening).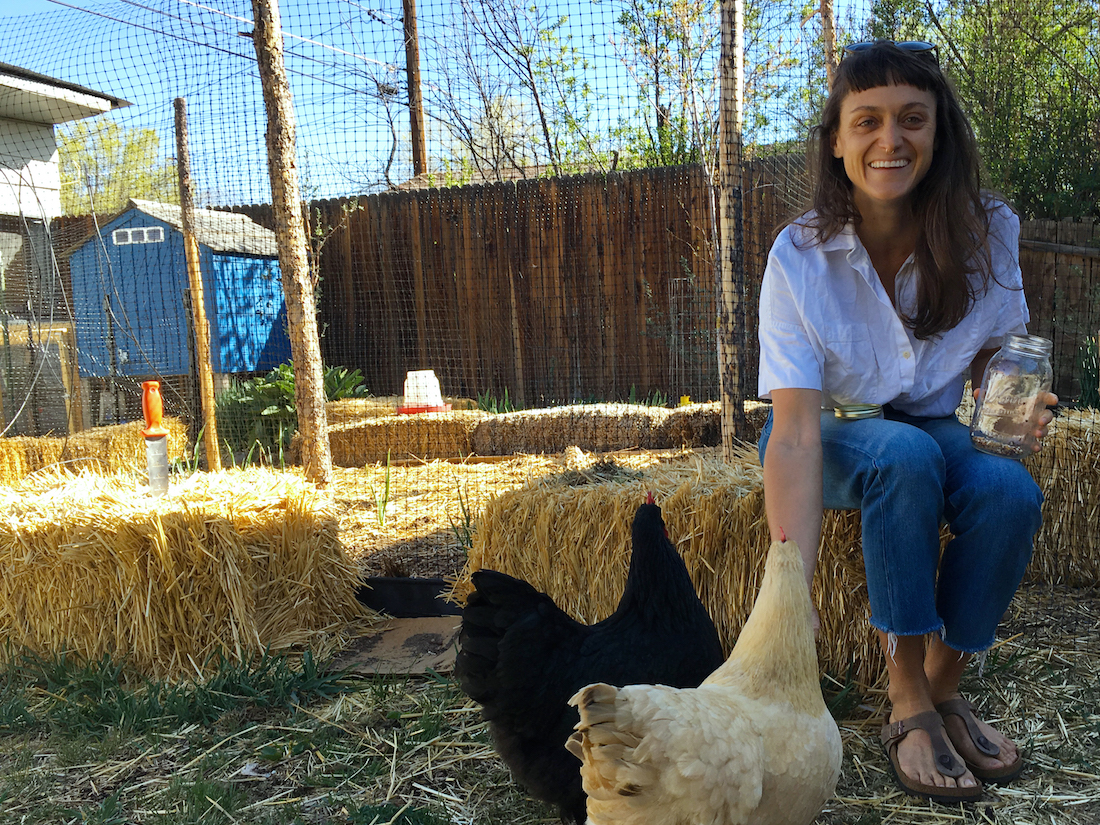 There's lots of ways you can take part in this movement! 
Visit our Instagram (@GreenAmerica_), where I'll be posting weekly advice on the commitments, affordable gardening hacks, and lots of cute chicken and baby plant photos. You can also join our exclusive Climate Victory Gardener Facebook group. Share your expertise or feel free to post questions and clarifications too.
Tag us in your garden photos and use the hashtag #ClimateVictoryGarden, show us how YOU are meeting the commitments of a Climate Victory Gardener.