Guest blog post by Jonathan Deesing Trends and technological developments can disappear as quickly as they arrive on the scene, but solar energy is here to stay. As the government, private businesses, and environmental groups continue to push for improved sustainability and reduced carbon output, solar has risen to the top as the most efficient and affordable option for power. Take a look at these four factors that have contributed to the booming solar economy:
Advancements in Solar Panels and Installation
Solar panel technology and design have made leaps and bounds in the past 20 years, resulting in a
70% drop
in solar installation costs since 1998. Today's variety of panel options — consumers can choose from rooftop-mounted panels, ground-mounted panels, solar tiles, and other variants — and range of price points allows more households to participate in the growing solar trend. Furthermore, the installation of panels for a home is faster than ever. Five to ten years ago, installation could take up to two days, whereas now that timeframe is closer to just
four hours
. The less time each job takes a company's crew, the less the customer ends up paying. There's little doubt that, as demand increases, companies will continue to make improvements to solar panel design and installation, prompting a continual decrease in costs and increase in efficiency.
The Rise of the U.S. Solar Industry
The growing popularity of solar power has led to
a significant rise
in development and installations. In 2015, solar power developers added a record-breaking
7.3 gigawatts
of capacity in the U.S. — a 17% increase over 2014 — putting solar ahead of natural gas installs for the first time. The market shows no signs of stopping, either, with experts projecting a
119% rise this year
and a forecasted 16 gigawatts of installed solar. These advancements benefit the seller as well as the consumer. Thanks to decades of research and new tech, the U.S. is on China's heels for mass production. As of 2015, around 209,000 Americans worked solar jobs at more than
8,000 companies
across the U.S. And as more companies enter the market and drive greater competition for customers, panel and installation costs will continue to drop.
State and Federal Solar Incentives
Higher demand and competition aren't the only contributors to more affordable systems, however. Prices have fallen even further thanks to government-backed incentives. At the federal level, for instance, the
Residential Renewable Energy Tax Credit
provides a 30% credit if a system is put in place by December 31, 2019. Other than the federal credit, several states and utilities offer rewards programs and rebates, with some states offering up to
178 policies and inventives
. These programs include Texas's
SMART Source Solar PV Rebate Program
, which provides a per-watt cash incentive to offset costs, and Vermont's
Small-scale Renewable Energy Incentive Program
, which offers funding for both solar electric and solar heating installations. Other states, such as Colorado, New York, Rhode Island, and Missouri are known for their significant
tax exemptions
.
Net Metering and Improved Regulation
Better technology, higher market capacity, and government incentives all make solar power much more affordable upfront, but it's net metering — a system that allows utility customers in many states to sell the excess power their solar arrays produce back to their utility company — that contributes to an ongoing ROI. Net metering programs are especially attractive in areas with high electricity rates, as solar power costs have been declining by an average of
10% per year
, while the cost of electricity
keeps rising
. Not all states have net metering programs, but initiatives like
FreeingTheGrid.org
are working to change that. Beyond net metering, many states are improving their energy laws to make solar panels easier to purchase and set up. For example, New York implemented an initiative called
Reforming the Energy Vision (REV)
, which bars utilities from owning residents' solar panel systems and allows homeowners to choose from a broad range of solar companies. Other states are anticipated to follow suit in the effort of providing a free and open market. These are just a few of the reasons why solar costs have dropped — and why they are estimated to fall
another 40%
in the next few years. Along with an increase in home value and reduction in your carbon footprint, there are countless reasons why now is the time to make the switch to solar.
Ready to Go Solar Yourself?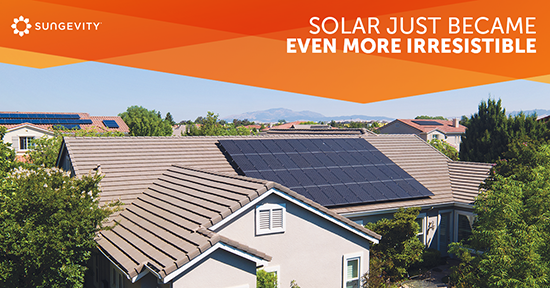 Green America partnered up with Sungevity to offer residents of Arizona, California, Colorado, Delaware, Maryland, Massachusetts, New Jersey, and New York an opportunity for solar leasing to homeowners for no money down. The deal avoids the up-front cost of a solar system by leasing your system month-to-month, plus you receive cleaning, maintenance, and insurance for the system for free. Best of all, you'll most likely save money. Plus, Sungevity gives you $500 for signing up and donates $500 to Green America.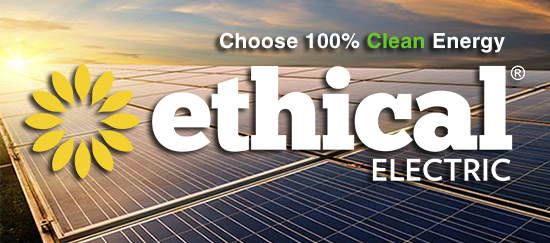 If you are not a homeowner or cannot install solar panels on your home (e.g. too much shade on your house), you can switch your electric bill to Ethical Electric, which provides 100% clean energy from wind and solar. Switching your bill is fast & easy, there's no installation or long-term commitment, and
your power will still get to you in the same way from your same utility.
The big change is that you'll be supporting 100% renewable energy instead of supplying your home with polluting fossil fuels like coal & fracked gas or nuclear power. Plus,
Ethical Electric will use a portion of your bill to support Green America's green economy programs.
To the solar revolution!