Last year, National Geographic Society (NGS) made news when it started incorporating recycled fiber paper into its flagship publication, National Geographic Magazine.  The move was big news because National Geographic is a major publisher of high quality magazines.  National Geographic's inclusion of recycled fiber proves that a premier publisher can use recycled fiber in its paper without compromising quality.
Since then, National Geographic has increased its use of recycled fiber, and there is now 10% post-consumer waste (PCW) content in National Geographic Kids, National Geographic Little Kids, and National Geographic Traveler.  The increase in recycled fiber content sends a clear message to the magazine industry that other publishers can follow in the footsteps of National Geographic while pleasing their readers and advertisers.
Green America and Natural Resources Defense Council worked closely with National Geographic to assess the impacts of NGS' paper use and identify opportunities to reduce its environmental footprint. In 2013, Green America and NRDC joined with NGS on the most rigorous study to date of the benefits of using recycled fiber versus virgin fiber in magazine publications. Conducted by an independent third-party for NGS, the study found that recycled fiber is superior to virgin fiber in 14 out of 14 environmental categories, such as energy use and greenhouse gas emissions.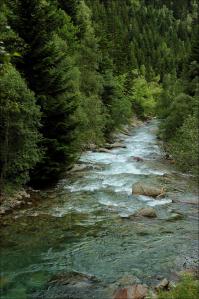 That's why all publishers should adopt as high a percentage of recycled fiber as possible for their publications.  As Stephen Hughes, National Geographic's Vice President for Global Sourcing states, "For National Geographic, our goal – and our challenge – is to balance our desires to utilize as high a percentage of recycled fiber as possible, maintain the highest quality and aesthetic standards, produce affordable products and minimize our impact on the environment."
Green America congratulates National Geographic on its progress.  If you are a subscriber to NGS publications, please let them know that you support their environmental commitment.