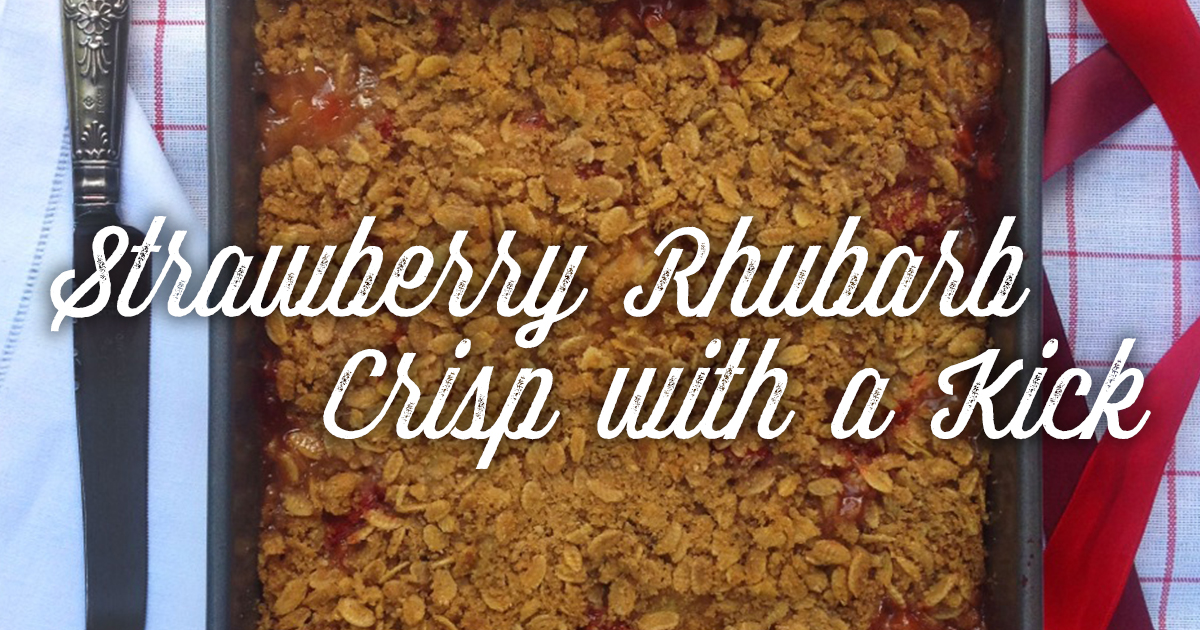 by Carly Giddings, Food Campaigns Intern
Strawberry Rhubarb Crisp is a classic when it comes to cooking with summer's sweetest fruits and we've got just the recipe to help you make it. Strawberries and Rhubarb remain a given, however we're suggesting a twist to the classic. Instead of oats, use KAMUT Wheat Flakes and KAMUT  Wheat Flour to give your crisp a more wholesome, buttery flavor. Khorasan Wheat is a grain that Europeans have been loyal to for centuries and since it's an ancient grain, it has never been hybridized with modern wheat varieties.
With summer simmering on, the perfect way to incorporate this super-grain into your diet is with a dessert you won't regret making, Rhubarb and Strawberry Crisp.
Rhubarb and Strawberry Crisp by Sue Taggart
* Use organic, non-GMO ingredients whenever possible
Ingredients:
¾ cup sugar
3 Tbs cornstarch
3 cups rhubarb cut into 1" lengths (fresh or frozen)
2 cups strawberries, hulled and sliced (fresh or frozen)
1 cup KAMUT® Wheat Flakes
½ cup light brown sugar
½ cup melted butter
1/3 cup KAMUT® Wheat Flour
1 tsp cinnamon
Instructions:
Heat oven to 350 degrees.
Combine sugar, cornstarch and rhubarb, toss well and spoon into an 8" square baking pan.
Combine KAMUT® Wheat Flakes, brown sugar, KAMUT® Wheat Flour, cinnamon and melted butter.
Mix well and spoon over the rhubarb. Bake for 45 minutes until the topping is golden brown and the fruit is bubbling.
Serve warm with a scoop of vanilla ice cream.
This post is sponsored by KAMUT Brand Khorasan Wheat. Thank you for supporting the brands that support us. GMO Inside is a non-profit campaign and we are thankful for the brands that support our work to change the food system