Get seven strategies to raise capital for your social enterprise from Don Shaffer, President and CEO of RSF Social Finance, a pioneering funder of social enterprises with $275 million in loans made to date.
Based in San Francisco, RSF Social Finance has a 100 percent repayment rate to investors. Since launching in 1984, RSF has also made $100 million in gifts in the form of grants, loan guarantees and credit enhancements. RSF currently funds Guayaki, Revolution Foods, Farmigo, Indigenous, and EcoScraps, among other innovators.
7 Tips for Social Enterprises Looking to Raise Capital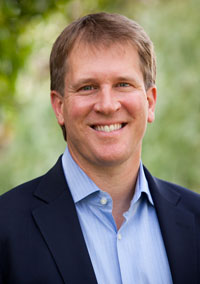 By Don Shaffer, President and CEO, RSF Social Finance
Excerpted from The Huffington Post
Raising growth capital is a challenge for most businesses, but social enterprises face an extra hurdle--they have to show how they're going to maximize their positive impact and demonstrate the qualities investors generally look for, including a strong management team, a unique approach to the market or problem, and growth potential.
What does it take to succeed? Based on my experience as an entrepreneur and now a social enterprise funder, these seven strategies--a mix of fundamental business building and savvy approaches to fundraising--will put your enterprise in the best position to get the capital it needs to realize its vision.
1. Build a stellar management team. Just as real estate is about location, location, location, raising money is about management team, management team, management team. The first question funders have is "Who is running the business and what do they bring to the party?" Do a ruthless assessment as early as possible. And if you have a gap, say so. Don't force funders to hunt for weaknesses in your organization--it makes you look bad.
I recently met with a potential borrower that gave us no information about the management team other than their names. They have a couple million dollars in revenue and it's a pretty complex business for the size--and they botched their financials to us. The business was a perfect fit for us, but it made us nervous that they not only didn't seem to have a finance person, but also didn't seem to understand that it was a problem.
2. Ditch the 70-page business plan binder. Funders don't want to plow through that, and they won't. Go with a one-pager that focuses on the top questions on the funder's mind: Are you addressing a real problem? What's unique about your business? Why you? Is this a growth business or a lifestyle business?
Read 5 more tips for social enterprises looking to raise capital at The Huffington Post »