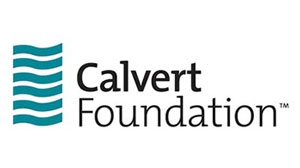 What's new with our members? Learn about The Calvert Foundation's $20 million Women Investing in Women Initiative, an interactive blog called Recycled Paper Matters, Green Century, T.S. Designs, and more!
The Calvert Foundation recently announced that, with the support of more than 800 investors, they have raised over $20 million through their Women Investing in Women Initiative (WIN-WIN). This money will be used to invest in organizations across the globe which empower women and girls. Learn more in this infographic. Hats off to the Calvert Investments, Inc. for their tremendous work.
Additionally, Calvert's Global Water Fund was recently honored with a 2014 Lipper Fund Award, which acknowledged the portfolio's "consistent, strong, risk-adjusted performance relative to its peers." As described on the company site, Calvert's Global Water Fund seeks to grow capital by investing in companies which are involved in water related services or technologies.
Recycled Paper Matters, a new website, was recently launched by Stephen E. Baker in time for Earth Day 2014. The Recycled Paper Matters website is an interactive blog aimed to support a healthier environment through spreading information on green products. Which is the best toilet paper, disposable cup, or copier paper to use? The site guides consumers through the confusing claims and certifications, giving you the information you need regarding what to buy and where to get it.
Green Century has informed us, as of April 1, 2014, that their Equity Fund will no longer invest in natural gas companies. The company, which has already screened out coal and major oil companies from its portfolio, will proceed to do the same with ALL fossil-fuel companies. Thanks to Green Century for serving as an outstanding example of what it means to invest responsibly.
TS Designs's co-owner, Eric Henry, recently took the stage at Elon University's TEDx event this past February, in which he discusses the astounding fact that 98% of the clothes we buy are made overseas. Watch the video here to learn more about why this happened, and what we can do to change it.