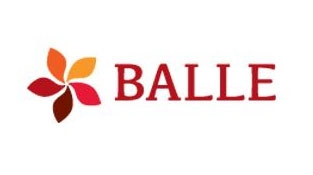 Learn more about the Business Alliance for Local Living Economies's 12th annual conference, taking place this June in Oakland, CA.
This June, the Business Alliance for Local living Economies (BALLE) will hold its 12th annual conference in Oakland, CA with the goal of invigorating the Localist Movement. With this movement, BALLE aims to build communities which are healthy and sustainable, with strong economic backgrounds. BALLE's approach to this objective is to bring people together, stimulate pertinent conversations, and work to equip local entrepreneurs with tools and strategies for success.
BALLE invites you to join its efforts to promote this Localist Movement and foster communities where "Prosperity for All" is a reality.
In bringing together over 700 entrepreneurs and business leaders, and organizing three days of innovative presenters, the BALLE conference is sure to expose you to countless learning and networking opportunities.
To instantly save $100 on your conference fee, register for BALLE's event before May 12th.