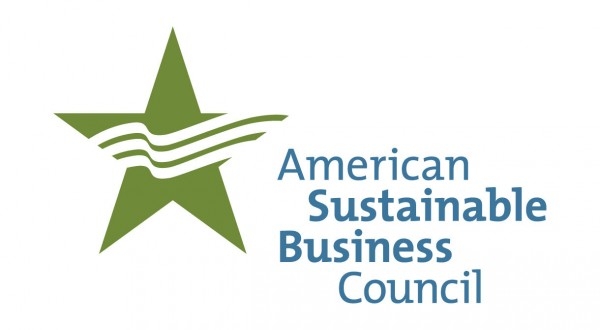 The Business Summit for a Sustainable Economy will be held in Washington, D.C. from October 22-24, organized by the American Sustainable Business Council (ASBC) and co-hosted by Green America.
The summit provides business leaders a unique opportunity to directly engage in the policy process and discuss a wide range of key issues with senior administration officials and members of Congress. Last year's summit was attended by 125 ASBC partners and business supporters, who engaged with over 30 senior administration officials.
Green America is one of the founding partners of ASBC, and works closely with ASBC on a number of issues ranging from Clean Energy Victory Bonds, to GMOs, to toxic chemical control.
Green America's Green Business Network members are eligible for a discounted ticket to the Summit.
Use the Partner code to secure your discount.
Partner: summit2013partner
This code is for Green Business Network members only.
Learn more about the Business Summit For a Sustainable Economy »
Program
October 22
6:00 - 8:30 p.m.
Reception at the Jameson House (Capitol Hill) with guests from Congress

October 23
8:30 a.m. - 5:00 p.m.
Interactive program at the American Institute of Architects (AIA) with administration officials, congressional staff and leading business organizations
6:00 - 8:00 p.m.
Reception at the U.S. Green Building Council, a LEED Platinum building

October 24
8:00 a.m. - 1:00 p.m.
ASBC strategy and planning session hosted by K&L Gates, LLP
1:30 p.m. - 5:00 p.m.
Visits with legislators and staff on Capitol Hill
Learn more about the Business Summit For a Sustainable Economy »