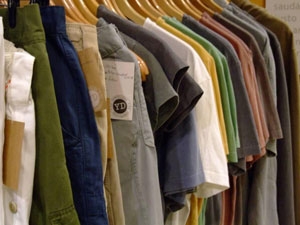 Consumers Against Toxic Apparel (CATA) have presented a "cleaner fashion campaign" that presents reasons for consumers to wear organic clothing.
By taking the pledge, participants follow four suggested goals:
I pledge to replace 5% of my wardrobe with organic fibers.
I pledge to buy all organic intimate apparel from this day forward.
I pledge to purchase no less than four organic garments per season.
I pledge to introduce two or more friends to CATA, challenging them to take the pledge.
CATA offers a 10-15% discount on organic apparel for one year for those who take the pledge, in order to promote non-toxic fibers and sustainable clothing sources!
With a large organic apparel consumer base comes a decrease in the amount of synthetic fibers that are produced and purchased and eventually sent off to landfills; this notion of choosing organic fibers over synthetic fibers promotes the growth of the organic cotton industry which takes pride in the absence of heavy pesticide use.
Take the pledge and support the growing industry of small farmers dedicated to providing non-toxic cotton apparel!