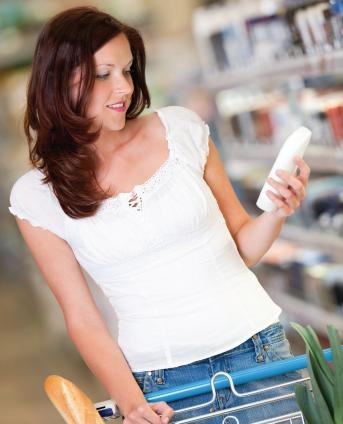 The Campaign for Safe Cosmetics announced today that 321 cosmetics companies have shown leadership in avoiding toxins and fully disclosing product ingredients, including many of our members.
The Campaign for Safe Cosmetics announced today that 321 cosmetics companies have met the goals of the Compact for Safe Cosmetics, the Campaign's voluntary pledge to avoid chemicals banned by health agencies outside the U.S. and to fully disclose product ingredients – a pioneering practice in the cosmetics industry.
An additional 111 companies made significant progress toward the goals of the Compact. Read all about it and see the full list of companies in the new report, Market Shift.
Market Shift: The story of the Compact for Safe Cosmetics and the growth in demand for safe cosmetics, describes the seven-year project during which the Campaign worked with companies in a unique partnership to raise the bar for safer personal care products. Download the report.
"These companies have truly broken the mold. They are leading the cosmetics industry toward safety, showing it's possible to make products with full transparency and without using hazardous chemicals," said Janet Nudelman, program director of the Breast Cancer Fund, a founding member of the Campaign for Safe Cosmetics.
More than 1,500 companies signed the Compact from its inception in 2004 until August 2011, when the Campaign for Safe Cosmetics closed the Compact project. The research team at Environmental Working Group's Skin Deep database developed tools for tracking each company's compliance with the goals of the Compact. The report describes how these companies – from small mom-and-pop businesses to some of the largest businesses in the natural products sector – are setting a new high-bar standard for personal care products.
Green America is one of nearly 150 organizations that have endorsed the Campaign for Safe Cosmetics Platform, indicating support for the Campaign's goal: government regulation over to the cosmetics industry and safer personal care products for people and the planet.
Green Business Network members that endorsed the Campaign include :
Aguacate & Co.
Alima Pure
Aubrey Organics, Inc.
BabyBearShop
Body Sense LLC
Botanical Earth
Brittanie's Thyme LLC
Creating Harmony LLC
derma e Natural Bodycare
Dr. Bronner's Magic Soaps
Dropwise Essentials
Earth Mama Angel Baby
Elemental Herbs
Essance, LLC
Garden of Eve's Natural Organic Skin Care
Golden Earth
Golden Path Alchemy, LLC
Good Clean Love, Inc.
Gourmet Body Treats
Herbaliz, LLC
Herban Lifestyle
Intelligent Nutrients
Just Goods
Kimberly Parry Organics
Max Green Alchemy, Ltd.
Mixaroma, Inc.
MuLondon
My Mama's Love
NovAurora Organic Skin Care
Nurture My Body
Pharmacopia Bodycare
Pomega5
Purple Prairie Botanicals
Rare Natural Care, Inc.
Rosemira Organics
Soap for Goodness Sake
Sound Earth
TerrEssentials
W.S. Badger Company
Yoreganics
Zosimos Botanicals, LLC
Get involved: Sign the Business Letter in support of the Safe Cosmetics Act of 2011. Learn more through our resource guide and webinar.