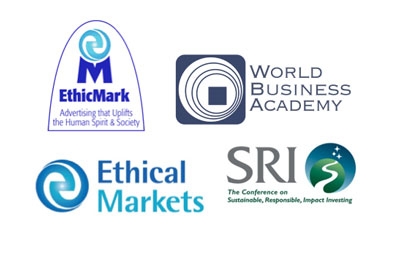 Have you seen an uplifting ad regarding social responsibility recently? Nominate it for an EthicMark Award!
Co-sponsored by the World Business Academy, Ethical Markets Media, The University of Notre Dame and others, the EthicMark Awards recognize responsible advertising and media communications that "uplift the human spirit and society."
As described by the World Business Academy, EthicMark Awards aim to "foster a transformative shift in advertising and marketing by demonstrating the power of marketing and media campaigns to simultaneously further the public interest and legitimate private interests."
The World Business Academy also shrewdly notes the role of advertising in "creating a culture that is depleting the Earth's resources and destroying its climate." Here at Green America, we really appreciate the role these awards play in addressing the unfortunate manner in which advertising drives unsustainable economic practices.
The EthicMark awards honor and celebrate ethical marketing and media campaigns in two categories: nonprofit and for-profit. The nomination period ends June 8th, so click here to place your submission.
For questions, write to office@ethicalmarkets.com