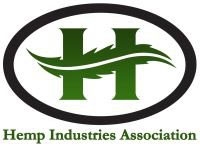 Join the Hemp Industries Association's Lobby Day event to support industrial hemp- a product which stands to provide endless economic and envrionmental benefits.
The Hemp Industries Association (HIA) is taking action to build support for hemp in Congress. Join them to kick off Hemp History week with their Hemp Lobby Day 2014!
The event will take place on Capitol Hill Thursday, May 29th (one day before DC Green Festival!). The event aims to distribute the materials and information that people need to voice their support for hemp. If you plan on going, let the HIA know by clicking here.
HIA represents the interests of the hemp industry, encouraging the research, development, and use of industrial hemp.
If you're unable to join the HIA in Washington, D.C., you also have the opportunity to join the organization online for one of several "hemp training sessions" hosted via Google Hangout. These sessions will teach provide information regarding how to voice your support with lobbying in your State and local district. Learn more and see the dates and times for these hangouts.
We want to voice our full support of HIA, because as discussed in one of our recent articles, industrial hemp opens the door not only to significant economic growth, but also to a greener economy as well.