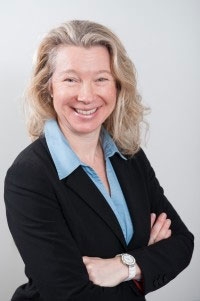 Leslie Samuelrich has been named President of Green Century Capital Management, Inc. Green Century administers the Green Century Funds, the first family of no-load environmentally responsible mutual funds.
Green Century Capital Management currently manages two mutual funds, the fossil fuel free Balanced Fund (GCBLX) and the Equity Fund (GCEQX) that invests in the longest running socially responsible index, the MSCI KLD 400 Social Index.
Since arriving at Green Century in 2012, Samuelrich has become a leading shareholder voice in the fossil fuel free divestment movement. She has garnered media attention around the political impact of divestment, educated investors about the possible risks of invested in fossil fuels long-term and opportunities for reinvestment, and  increased the availability of Green Century's fossil fuel free Balanced Fund.
The fossil fuel free divestment movement is calling for an end to investments in the 200 fossil fuel companies with the most energy reserves.  The current divestment movement is modeled after and inspired by the South African divestment campaign, where the investment community played a critical role in shaping the political context and helping bring about the end of Apartheid. Get more resources to go fossil free at Green America.
Founded and wholly owned by the non-profit, public interest advocacy organizations, the Public Interest Research Groups (PIRGs) coming out of Earth Day 1990, the Green Century Funds are designed to achieve competitive returns while putting investors' money to work for cleaner air, cleaner water, and greater corporate environmental responsibility.