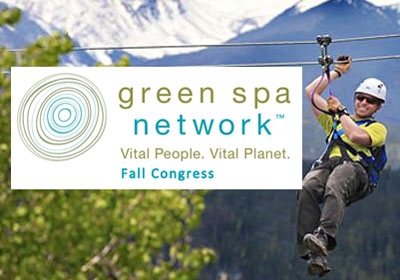 The sixth annual Green Spa Network Fall Congress will be held at Devil's Thumb Ranch, CO, Sept. 22-25. The three-day congress for members features workshops and dynamic presentations by leaders in the spa and sustainability movement, interactive business exchanges and ranch activities.
GSN provides the Fall Congress as a place to grow and improve your business, get recharged to carry on the work of healing people and the planet, and forge vital connections in the growing spa community. This year's Congress, "New Growth: Pioneering Bold, Productive Change" features a new sustainability Summit hosted by corporate sustainability pioneer Interface.
A market and business symposium will speak to the hottest topics and challenges facing the spa industry today: product selection, defining your business as an essential and vital part of your community, and business best practices.
Along with powerhouse speakers and interactive business sessions, attendees will have opportunities for fly fishing, horseback riding, mountain biking, zip-lining, rafting, stand up paddle boarding, hiking, archery, laser biathlon and of course spa.