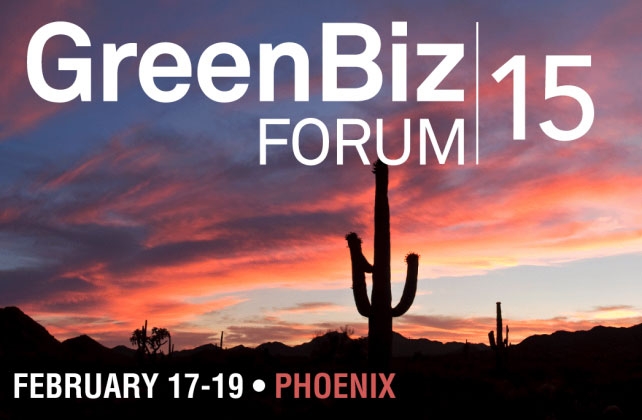 Do you know what you need to know to succeed in 2015? Come to GreenBiz 2015, Feb. 17-19 in Phoenix, and learn the latest tools & techniques that make sustainability work.
GreenBiz 2015 is an event for sustainability professionals. You'll learn about the latest trends from thought-provoking speakers, make new connections with peers and suppliers, and bring back innovative, actionable ideas you can apply in your own organization.
For 2015, Green Biz is bringing the vast networks, insights and domain expertise of GreenBiz Group, The Sustainability Consortium, and the Global Institute of Sustainability at ASU.
Program Themes:
The ROI of sustainability reporting
The role of CSO as chief translation officer
What makes collaboration work, and why it sometimes doesn't
The rise of water as a supply-chain issue
Understanding and addressing millennials as customers and employees
A CSO's guide to renewable energy
Finding financing for efficiency and other sustainability initiatives
Accelerating innovation for a carbon-constrained world
Best practices in corporate storytelling
The coming supply-chain transparency tsunami
Sustainability initiatives beyond the low-hanging fruit