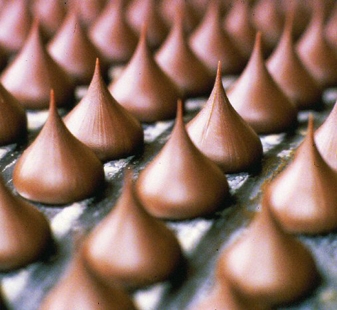 On the eve of the Hershey Company releasing its first CSR report, a joint report released by Green America, Global Exchange, the International Labor Rights Forum, and Oasis USA, shows a different picture of the chocolate company. 
The joint report, Time to Raise the Bar: The Real Corporate Social Responsibility for the Hershey Company, identifies Hershey as falling behind the other largest global chocolate companies in its supply chain responsibility practices, and notes concerns with sourcing, child labor, transparency, and a lack of third-party certification.
The report calls on Hershey to use independent verification for its sourcing and end all forced and child labor practices along their supply chain, and commit to using 100% Fair Trade Certified cocoa beans by 2012 for at least one of its top five selling chocolate bars.
According to Green America's Fair Trade Coordinator Elizabeth O'Connell, "Hershey has been hiding too long behind its image as America's chocolate company and a responsible corporate citizen. It's time for Hershey to raise the bar and ensure that abusive child labor and forced labor are not in their cocoa."
Read Green America's press release »