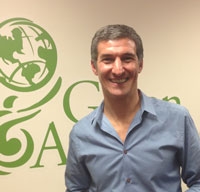 The 4th annual Honest Tea Mission Report is out, showcasing several new initiatives taken by the nation's leading organic bottled tea company, including a recycling campaign that kept 70,000 containers out of landfills. The Mission Report is part of Honest Tea's ongoing efforts to be transparent about their business practices and live up to their mission to "seek to create and promote great-tasting, healthier, organic beverages."
Now in its 15th year, Honest Tea's positive impact continues to grow. Highlights of the report:
Purchase of more than 4.9 million lbs. of organic ingredients in 2012, which is 13% more than the previous year and more than six times the amount purchased from 2007
Reformulation of the HONEST Kids line by removing the organic cane sugar and increasing the organic fruit juice content
Support of more than $126,000 worth of community development projects in tea gardens in India and China where Honest Tea sources Fair Trade Certified™ tea leaves
Expansion of The Great Recycle campaign since the 2012 inaugural event in New York City's Times Square, which by May 2013 had traveled to seven states collecting more than 70,000 beverage containers, keeping plastic, glass, and aluminum containers of all shapes and sizes out of landfills
Read the story of Honest Tea from the new business book in comic form, Mission in a Bottle, by Honest Tea co-founders Seth Goldman (the TeaEO) and Barry Nalebuff.