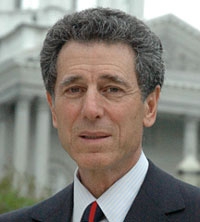 Dal LaManga's career of success, even in the face of the 2008 financial crisis and Hurricane Sandy, teaches valuable lessons about what it takes to be a good manager.
Dal certainly could have retired after selling his company, Tweezerman, for a reported $57 million in 2004. Instead, he decided to take the helm of IceStone, a company which uses recycled glass to make durable surfaces. He did this even despite the fact that when he took over, IceStone was losing $250,000 per month.
What turned the tables was Dal's philosophy that employees should be empowered as key stakeholders for the company they work for. Upon taking over at IceStone, this article reports, one of Dal's very first moves was to persuade all of the company's shareholders to give 10% equity to IceStone's 40 employees.
As Dal himself describes, "I embedded employees in every level of decision making…I knew from my experience at Tweezerman that by really empowering employees, giving them responsibilities, paying them living wages…their mindsets will change. This is not just a job- it becomes something they own."
Dal's strategy paid off. Employees began working hard to reduce expenses. When Hurricane Sandy hit in 2008 and flooded the IceStone factory, employees personally took it upon themselves to repair the factory to working condition over the course of five months.
Perhaps there is a lesson to be learned not just in the manner with which Dal empowered his employees, but also with which he brought passion to the table. Clearly, Dal worked not for the money, but instead because he saw the work itself as intrinsically meaningful.