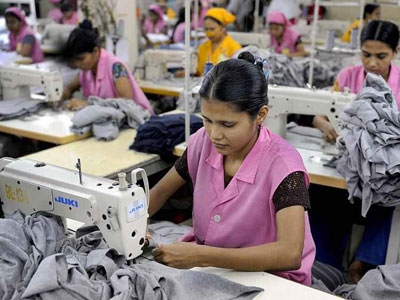 Check out TriplePundit's feature on the deplorable working conditions that characterize the garment industry and what companies can do to better their supply chains, by experts from Pax World Investments. Women, Garment Work and Safety: Clothes to Die For?, by Pax World Senior Vice President for Sustainable Investing, Julie Gorte, Ph.D., and Lead Sustainability Analyst Heather Smith, encourages garment companies to endorse and implement the United Nations Women's Empowerment Principles in their own operations and those of the companies in their supply chains.
The Principles are "a set of practical guidelines for businesses and the private sector on how to empower women in the workplace, marketplace and community and support companies in reviewing or establishing policies and practices to promote women's empowerment."
Pax World has written letters to more than 125 chief executive officers and female directors at more than 30 leading apparel manufacturers and retailers urging recipients to endorse, take steps to implement, and publicly report on their progress in adopting the Principles in their own operations and those of their suppliers. President and Chief Executive Officer Joe Keefe was one of the first CEOs in the world to endorse the Principles and is a member of the Leadership Group for the Women's Empowerment Principles.
Pax World launched the first socially responsible mutual fund in America in 1971. Today, Pax World is credited with being among the first investment managers to integrate Environmental, Social and Governance or sustainability factors into investment analysis and decision making.