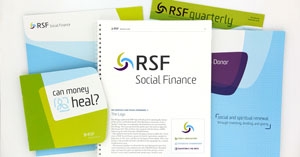 RSF Social Finance has released its 2013 report which includes information on various social entrepreneurs, investors, and donors, and the effort they have put into transforming the way they work with money.
The report details the interactions between borrowers and investors, and emphasizes the importance of forging a strong relationship between the two groups. RSF has an increase in clients in 2013, and the report highlights the increased amount of investment funds to over $100 million by 1522 investors.
Highlights of the report include :
increase in total assets by 7% to $163.4 million

increase in total revenue by 5% to $20.2 million

12% increase of loans to $27 million*

50% increase in grants to $12 million*

 
*Both loans and grants go towards social enterprises spreading across Food & Agriculture, Education & the Arts, and Ecological Stewardship.