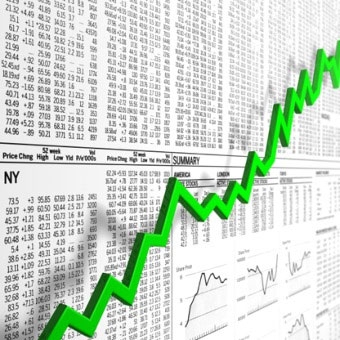 Exciting recent announcements from GBN members Domini Equity Funds and Green Century Funds, two big players in the SRI/ESG field. Find out how well Domini compared to the S&P 500, and what led Green Century to go fossil free.
Not only is socially responsible investing the right way to grow an investment, Domini shows how it can also be more profitable than investing in conventional funds. The Domini Social Equity Fund and the Domini International Social Equity Fund both outperformed their benchmarks for 2013. The Domini Social Equity Fund – Investor shares (DSEFX) returned 32.85%, beating out the S&P 500 Index, which returned 32.39%. Meanwhile, the Domini International Social Equity Fund – Investor shares (DOMIX) outperformed its benchmark by more than 2%, returning 25.77% versus 23.29% for the MSCI EAFE Index.
Domini noted in the announcement that "we believe it's possible to make money and make a difference at the same time." We agree - and congratulate the funds on a great performance.
In more exciting SRI news,  as of April 1, 2014, the Green Century Equity Fund will no longer invest in gas companies and will be fossil fuel free.
Are your funds fossil free? Green America is proud to partner with 350.org on the national Go Fossil Free divestment campaign. Choose between Green Century and other funds to divest from fossil fuel companies and invest in fossil-free options: see Green America's guide.
More background from Green Century on making the shift to fossil free:
Why did Green Century Decide to Make the Equity Fund Fossil Fuel Free?

To provide investors with another responsible and diversified fossil fuel free investment option
To address the potential risks entailed in investing in fossil fuel free companies (see

Five Reasons to Divest

for more information

Neither of the Green Century Funds has been invested in coal or major oil companies, and the Balanced Fund has not invested in any fossil fuel companies since 2005. As Green Century uncovered and examined the reputational risks and potential investment risks of hydraulic fracturing (fracking) over the last five years, our analysis of the companies engaged in this controversial and environmentally damaging practice has changed. We no longer believe gas companies can be a viable investment for an environmentally responsible mutual fund. If you would like to learn more about investing in either Fund, please go to our website.

Has Green Century Updated its Funds' Screening Criteria Before?

Yes. Green Century has a long tradition of incorporating information and analysis to hone our investment strategies as new issues emerge so that we continue to meet our high standards for sustainable and responsible investments seeking competitive returns. For example, the Green Century Funds originally screened out companies operating in South Africa to press for changes to that country's system of Apartheid.

More recently, in light of the environmental and public health concerns and controversies associated with genetically modified organisms (GMOs), Green Century screened out companies with significant involvement in GMOs from both Green Century Funds.