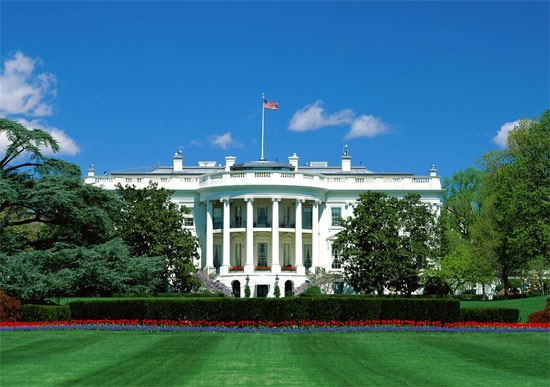 Solar installer Sungevity has offered the Obama family free installation of a solar energy system, a $100,000 donation that would power up to 81 percent of the White House.
Bill McKibben of 350.org traveled to the White House to meet with officials and present a letter with 40,000 signatures in support of the new solar panel system. The White House did not accept the solar installation, and said they would continue deliberating over environmental change for the building.
The use of solar at the executive estate dates back to the Carter administration, when President Carter installed a solar hot water system on the roof, while he helped to enact renewable energy initiatives with Congress. The arrival of President Reagan brought a return of coal and fossil fuel power, and the removal of Carter's solar system.
If you live in CA, AZ, or CO, check out how you can get a solar installation with no money down »
Learn more about Sungevity's campaign to Solar the White House »
Read more about the history of solar energy at the White House »