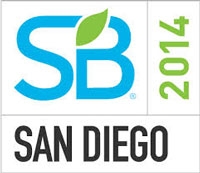 Sustainable Brands invites you to join their San Diego conference, which will take place from June 2nd-5th. Learn more!
Sustainable Brands describes itself as an international community focused on "leveraging the role of brands in shaping a flourishing future."
Sustainable Brands' conferences bring together hundreds of brand and innovation professionals from around the world who come together "to be inspired, engaged and equipped to succeed by building the better brands of tomorrow, while building a network of like-minded colleagues who can help."
The San Diego Conference features a long, impressive line-up speakers, featuring CEOs and executives from some of the biggest companies around the world, as well as a wide variety of conferences and receptions.
Green America fully supports Sustainable Brands in its mission to promote innovation and success around sustainable efforts, for companies across the globe.
Click here to learn more and register today for the conference!