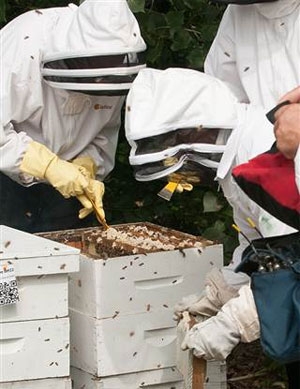 Sweet Beginnings and North Lawndale Employment Network were recently featured on The Today Show in Bob Dotson's American Stories segment, sharing how their work has helped to lift up one of America's poorest communities.
Watch the Today Show clip on Sweet Beginnings.
The segment highlights several Sweet Beginnings employees and explains how their transitional jobs program has given graduates a competitive edge during these still tumultuous economic times.
During the recession, Sweet Beginnings created 360 new jobs in their local area of Chicago, specifically for those who have been largely left behind by the broader recovery. In North Lawndale, a neighborhood on Chicago's West Side, nine out of 10 adults in their early 20s are unemployed.
Sweet Beginnings is a wholly owned subsidiary of the North Lawndale Employment Network. The company offers full-time transitional jobs for formerly incarcerated individuals and others with significant barriers to employment in a green industry – the production and sales of all-natural skin care products featuring its own urban honey.
Fewer than 4% of Sweet Beginnings graduates return to prison, compared to a national average of 60%. Watch the Today Show clip.