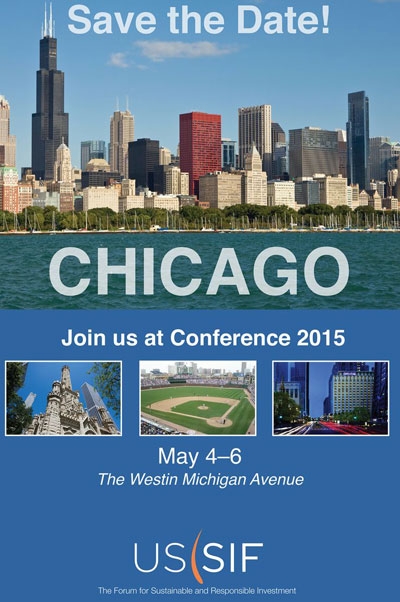 The Forum for Sustainable and Responsible Investment has announced it's fifth annual conference which will take place at The Westin Michigan Avenue in Chicago, IL from May 4th-6th, 2015.
The conference will present the great opportunity to network with leaders in the sustainable finance industry, in addition to a platform to learn more about the multifaceted field of responsible investing.
The US SIF interacts with various members of policy and finance sectors, creating a space for the two fields to work together in expanding the field of sustainable and responsible investment. The conference allows policy makers, corporate leaders, financial planners, and representatives from research and advisory firms, amongst others, to interact and discuss trends and advances of the industry.
Refer to the website for updates on event details and various programs.