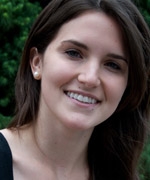 Join us Tuesday, Oct. 19 to learn about and sign up for the new B2B barter marketplace that lets you use what you have to get what you need—without using cash! Register for this FREE webinar now »
Green America Exchange (GAEx): Increase Sales, Gain New Customers, and Conserve Cash

REGISTER NOW »
Tuesday, October 19, 2 p.m. EST / 1 p.m. CST / 12 p.m. MST / 11 a.m. PST
Join GAEx program manager, Keaty Gross and learn how it works, how it can help, and how to activate your FREE Basic Account.
As America's first nationwide barter network exclusively for green businesses, it's a powerful tool that allows you to use what you have to purchase what you need without spending cash.
Learn how you can increase sales, gain and retain new customers, and support fellow green businesses all in the same place---The Green America Exchange. Register for this free webinar now!
Keaty will also be presenting at the upcoming Green Business Pavilion at the San Francisco Green Festival. Download your FREE ticket »
More about Keaty Gross and Green America's Program
Green America interviewed economist Bernard Lietaer, a well-respected expert on monetary-systems about the best way to navigate the financial crisis and his answer was -- complementary currencies. Based on this, we created The Green America Exchange, a unique online marketplace where trades are made using a complementary currency instead of cash.
Keaty Gross joined the Green America staff to work on our Better Paper Project advocating for more sustainable publishing practices. She recently took the position as program manager of The  Green America Exchange and is responsible for launching this nationwide green  B2B barter network. Gross's work on the Exchange is influenced by a year spent with the International Honors Program studying alternatives to globalization, as well as her involvement with the local currency movement in Washington, DC.  She has a B.A. in Economics from Wellesley and has completed studies at the London School of Economics.