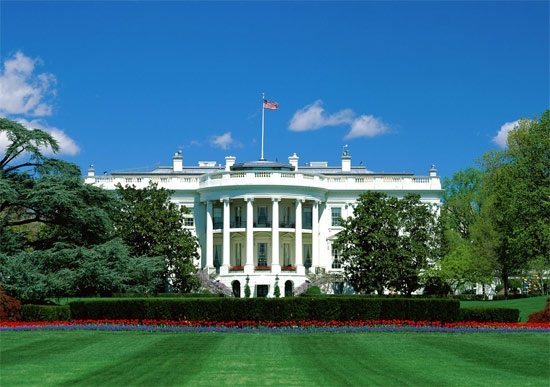 The White House is going solar, Obama administration officials announced, as part of a broader push to promote renewable energy nationwide and reduce emissions. The announcement comes after White House officials recently dismissed active campaigns by a coalition of solar and nonprofit partners to get a Carter-era solar panel array reinstalled, including Sungevity, which offered free installation. The plans for 1600 Pennsylvania Ave include photovoltaic solar collectors and a solar hot water heater.
"This project reflects President Obama's strong commitment to U.S. leadership in solar energy and the jobs it will create here at home," Secretary of Energy Steven Chu said in a statement. "Deploying solar energy technologies across the country will help America lead the global economy for years to come."
Bill McKibben of 350.org, which campaigned to get solar on the White House, called the change "a powerful symbol to the whole nation about where the future lies."
President Reagan dismantled the original solar array in 1986, but the first President Bush installed a modest solar system to power a maintenance building and heat the White House swimming pool.