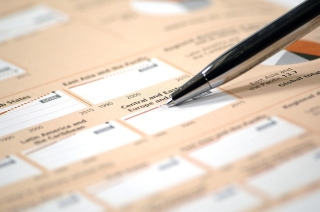 Express your values through how you evaluate employees.
How staff reviews are handled by an organization varies widely – depending on such factors as company philosophy, developmental phase of the business, number of employees, and roles.
Green America, home of the Green Business Network, has long-standing practices in place that express its values through the employee evaluation process. Although individual pieces are modified over time, these basics are consistent:
Reviews focus on the professional growth and development of staff members.
Every review includes a facilitator who strives to focus participants' attention on the important issues and helps participants hear one another and develop constructive next steps. Facilitators are volunteers who have undergone an in-house training and are mutually agreed to by the employee and the supervisor.
Written comments are provided through a form developed by Green America staff and revised as needed. The employee, the supervisor, and key colleagues chosen by the employee and with whom he/she regularly interacts provide feedback; all other Green America employees are invited to contribute too. Colleagues' names are included on all feedback. Comments include identification of gifts/strengths, areas for improvement, areas for professional growth, and resource suggestions.
The philosophy of feedback at Green America is that it should be clear, honest, direct, and constructive. The review is an opportunity to reflect on a staff person's work in a deep way, share areas of strength and strong interest, and plan next steps in professional growth. There is always a way to express even the most difficult feedback respectfully and in such a way that it can be heard by the recipient. If struggling with how to discuss difficult feedback, individuals are encouraged to talk to key staff people or another trusted staff member to enlist advice.
All information shared is confidential and shared with only the supervisor, employee, and facilitator. Upon completion of the review, the Executive Director and senior human resources officer review the information.
Reviews are not connected to compensation. This is a separate staff process that only requires a satisfactory review for each member to then participate in the compensation process. The separation helps to engender honest and constructive feedback in the evaluation and to focus on professional development.
Some form of review is completed at 3 and 6 months from the start date; reviews are scheduled annually thereafter.
It's important to remember that evaluations never replace on-going direct feedback and dialogue among staff. Through the many shared decision making processes in Green America, staff is encouraged and gains experience in expressing comments with care and respect, even around difficult issues.
Of course, there are always ways to improve implementation. For example, recent changes to the Green America evaluation form improve the focus on professional development. In addition, Green America has often struggled with completion of all reviews every year; we continue to experiment with notification systems to make sure it happens. Effective evaluation processes develop over time through experience and lots of staff input.