The largest faith-based environmental organization in the US, Hazon works to strengthen Jewish life and contributes to a more environmentally sustainable world for all. Those who participate in Hazon's programs deepen their Jewish identities; experience the connection between inherited Jewish wisdom, food, climate, and the natural world; and become linked with others who care about creating a more sustainable Jewish community and world.
Hazon has also created its Seal of Sustainability program, a 12-month program designed to support organizations and communities working to create a healthier, more equitable, and more sustainable world for all. The program links Jewish values to substantive action toward sustainability and climate-centered goals. Receiving the Hazon Seal of Sustainability means that an organization or community has committed to and taken substantial action on 2-3 projects focused on greening initiatives or sustainability projects over the last 12 months.
Hazon's Detroit chapter is a thriving community that takes immense steps to help feed its community, educate about sustainability, support local farms, and provide Detroiters with the tools they need to grow their own food. Hazon's food work started over 21 years ago at the Isabella Friedman Center farm in Connecticut. Hazon Detroit has brought those lessons to the ground in Detroit.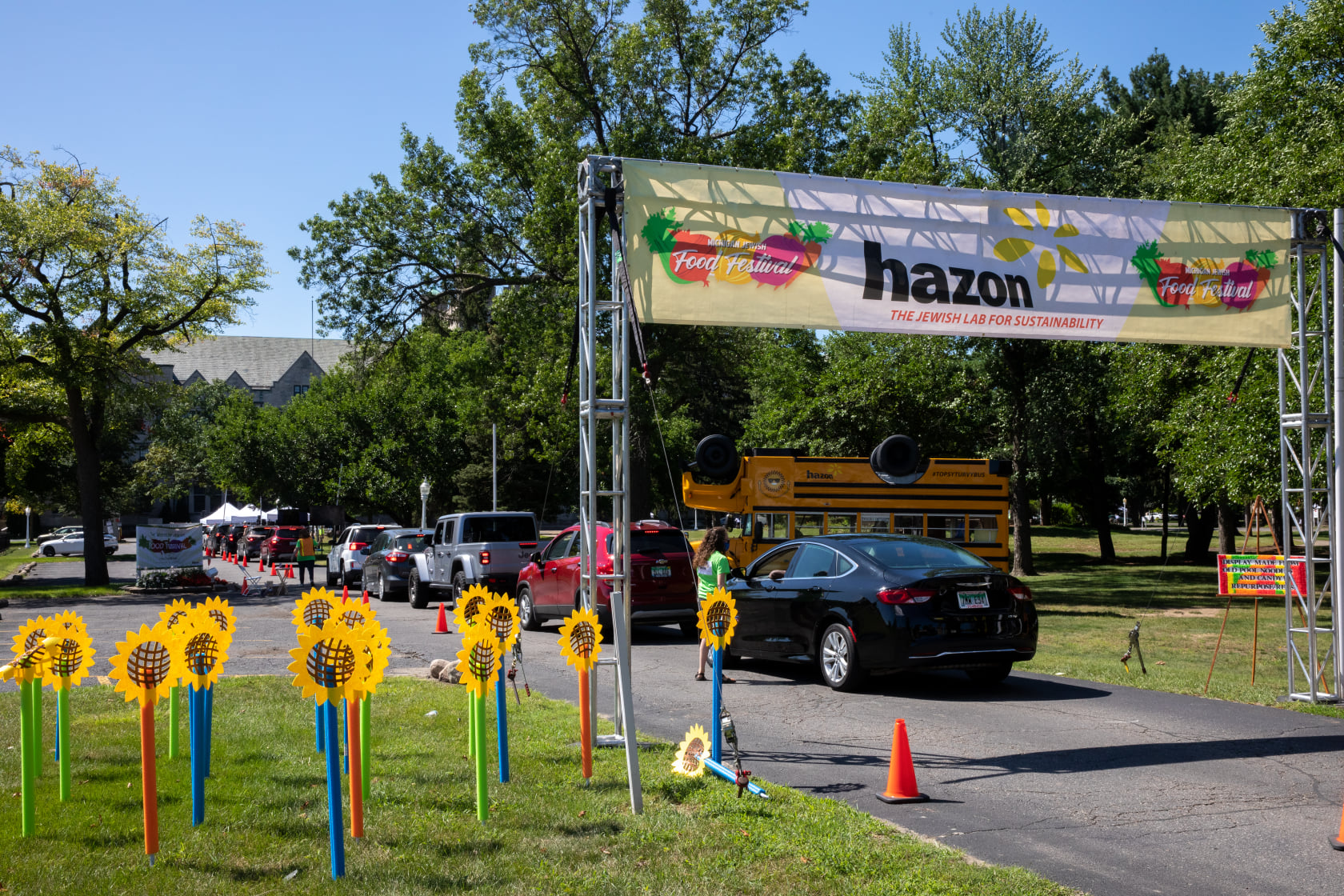 COVID-19
Two weeks into the Covid-19 pandemic, Hazon Detroit jumped into action, making themselves a lynchpin between 50 food pantries and the community. While Hazon Detroit provided thousands of gardening kits, seeds, and compost to individuals, churches, and other local groups, its director, Wren Hack, shared that Hazon learned to listen. One of the lessons they learned was that not every hungry community wants to garden—they want access to healthy, affordable food. They learned that every community has different needs and cultural preferences. The Hazon Detroit team realized the importance of adaptability and came to respect these differences. They could neither assume a community would like a certain food, nor be upset when a community didn't like a certain type of food.
During the first year of the pandemic, Hazon, acting as a distributor, moved 640,000 pounds of food! This is where their listening skills became invaluable. They created a system that tracked the needs of each community pantry, making weekly deliveries to food pantries of culturally appropriate foods. They would often transport food from one pantry to another based on needs and preferences. Hazon received a grant, allowing them to lease a truck and purchase refrigerators. Donations came from all over, including grocery stores, farms, the Salvation Army. Synagogues helped them store supplies.   
Hazon Detroit's efforts expanded to the northern [more conservative] suburbs. Hack shared that they were able to form partnerships with the same approach of respect and adaptability that they took in Detroit She notes that they may never agree on politics or Covid-19 policies, but Hazon was  there twice per week providing food for those communities and that history cannot be erased. It was a powerful lesson in humanity.
Sustainability Starter Kits
They also started a sustainability starter kit, whereby subscribers would receive a themed kit every other month. In the first year, there were over 100 subscribers gathered simply through social media. Each kit contained educational materials and local products related to the theme. For example, the Buy Local kit included fresh-ground flour from a local mill and instructions for making bread, amongst other things. The Waste Less kit included ingredients and instructions for making homemade soap. Hack explained that the pandemic set  their sustainability efforts back. They had to re-engage and re-educate their members. This recognition birthed the idea for the Sustainability Starter kits.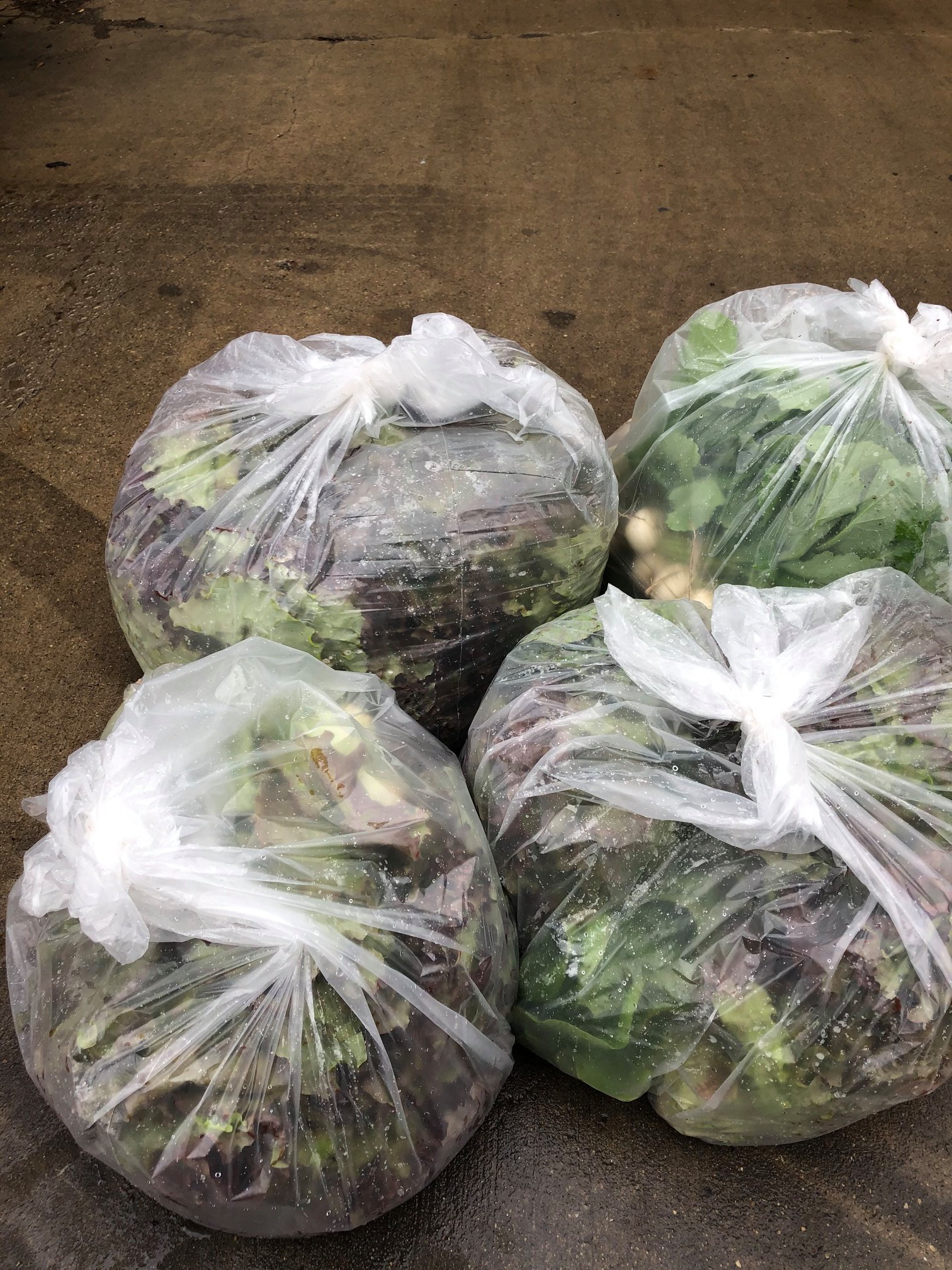 School and Community Gardens
Hazon Detroit has also worked with another Green America partner:  Big Green, an organization that creates replicable and scalable school garden solutions. They helped get 17 school gardens running by providing seeds and compost and helping with supply distribution. Additionally, Hazon's Seal of Sustainability initiative provided financial support for folks who wanted to grow a pollinator garden.
Green America was also fortunate enough to participate in Hazon's annual Food Fest in Detroit.
If you would like to learn more about Hazon and Hazon Detroit, please visit Hazon.org.