Hello, GMO Insiders!  It's August, the last month before the summer says goodbye. We're not ready to part ways just yet. No better way to send off these hot months than indulging in some delicious treats!
1. Mate Cranberry Raspberry Cooler - Guayaki Brand Yerba Mate
This tart and tangy drink is quick to whip up! Please use organic and non-GMO ingredients whenever possible!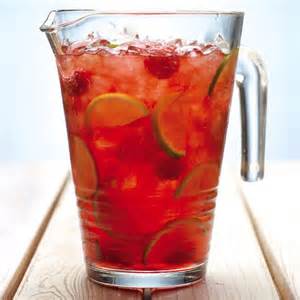 Ingredients:
1 cup brewed Traditional yerba mate
2 tbsp honey (or agave)
 Ice
 2 raspberries
 1/2 cup cranberry juice (if using unsweetened juice, add a bit more honey)
Lemon or Lime Zest
Preparation:
Brew the mate. Add honey, cranberry juice and stir until honey dissolves. Add ice and raspberries. Garnish with citrus zest. 
2. Melted Ice Cream Cake - Coconut Bliss
This vegan cake will make your mouth water! Please use organic and non-GMO ingredients whenever possible!
Cake ingredients:
1-1/2 cups all-purpose flour
1 cup organic cane sugar
2 tsp baking powder
1-1/2 tsp Ener-G Egg Replacer
1 pint melted Coconut Bliss Ice Cream (I chose Dark Chocolate. You choose whatever you like!)
**If you have a vegan cake mix you like, go for it, and just add the melted Coconut Bliss.
**This makes a very short bundt cake. It doesn't rise much. Feel free to expand the recipe for a different sized cake.
Icing ingredients:
1-1/3 cup sifted organic powdered sugar
2 tbsp Nutiva Buttery Spread
1-1/2 tsp vanilla extract
2 tbsp organic non-dairy milk
**This makes enough to drip it over the bundt cake, but not totally cover it.
Preparation:
Make sure your Coconut Bliss is melting. Prep your bundt pan. Preheat the oven to 350. Sift the flour into a large mixing bowl. Add the other dry ingredients and stir. Add the melted Coconut Bliss, and mix well (it will be very thick). Spoon mixture into the pan, and use the back of the spoon to smooth it out. Bake for 40 minutes, or until an inserted toothpick comes out clean. Rest in pan on cooling rack until the pan is cool to the touch, then invert onto a plate and continue to cool completely.
Using an electric mixer on low speed, combine the icing ingredients. Spoon icing over the cake.
3. Trail Mix Galore
Heading off on a hike?  Throw a bag of trail mix together and enjoy! Here are some suggested components a quality mix. 
Please use organic and non-GMO ingredients whenever possible!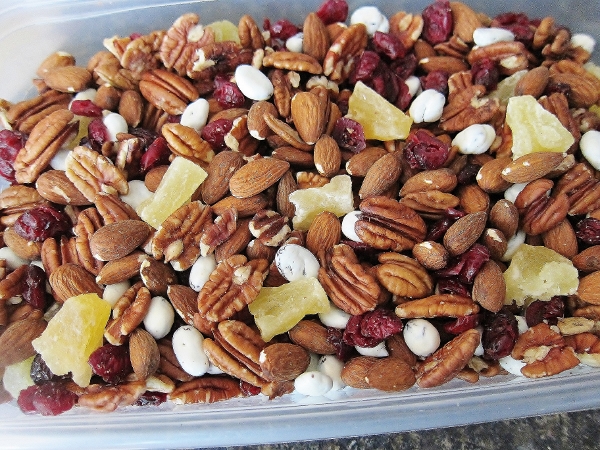 Ingredients:
Walnuts
Sliced almonds
Raisins
Unsalted pretzels
Raw sunflower seeds
Dried organic peaches
Dried organic apricots
Dried organic berries
Dried organic cherries
Preparation:
Mix all ingredients together.
Savor these final weeks of summer with these special recipes!  Enjoy, GMO Insiders!