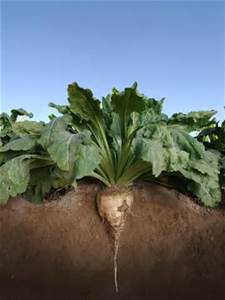 GMO sugar beets have only been on the market since 2008, but their market share grew rapidly, with over 90% of sugar beets being genetically modified by 2009.  Now, the tide is starting to turn against GMO sugar beets, with the percentage of all U.S. sugar derived from GMO sugar beets dropping from 47 percent to 41 percent in just one year.
GMO sugar beets were opposed from day one by food advocates, who pointed out that the technology was not adequately tested before launch.  The Center for Food Safety sued the USDA for approving the new technology without performing required environmental testing, and won.  However, the USDA let GMO sugar beets go forward despite the ruling.  USDA ultimately issued an environmental report, but that report ignored the broad environmental impacts of GMO sugar beets, including the likelihood that glyphosate-resistant beets would ultimately lead to superweeds that are themselves resistant to glyphosate, resulting in even more toxic pesticides being applied, as well as the spread of GMO beets to non-GMO fields.
In the intervening years, we've seen all the downsides of GMO beets, with growing pesticide use and contamination of non-GMO crops.  What wasn't predicted back in 2008, was the amazing consumer backlash against GMOs that has grown in just a few short years. GMO Insiders have been a big part of that backlash, creating the pressure on companies like Unilever, Hershey, and General Mills.  GMO Insiders were the driving force in getting Hershey to shift to non-GMO sugar for it Hershey Bars and Kisses, Unilever to launch non-GMO Mayo, and General Mills to introduce non-GMO Cheerios.
We've proven that consumers increasingly don't want GMOs, which in turn puts pressure on packaged goods companies to reject GMO ingredients from suppliers.  Ultimately, this means that more and more farmers will be moving away from GMOs, and in some cases, they are moving towards organics to meet growing consumer demand.
Thanks to all the GMO Insiders who are taking action with us to persuade the world's largest food companies to move away from GMOs.  Together, we're having a huge impact and turning the tide against GMOs.  Together, we can shift U.S. agriculture away from GMOs and toxins, and grow the market for organics.