After 34 years, Green Business Network Director Denise Hamler has retired from Green America.
Whether you've met Denise once or have worked with her for a lifetime, you know she is a force for good and makes real change happen. Her joy for life—and bubbly laughter—always leave you energized.
Green America (then Co-op America) first opened its office on September 25, 1982, in Washington, DC. From the beginning, Denise gave 34 years to the organization, working hard to grow the green economy. She has enjoyed working with so many innovative green business leaders and change-makers over the years.
Denise tells the story of first starting at Green America, working from a shoebox full of index cards with members' names and addresses. She adds, "I thought I was only going to have this job for 6 months!"
Three decades later, Green America engages with millions of people, from every background, who share our vision for environmental sustainability and social justice. Denise's fearless spirit has helped lead us every step of the way.
When Green America began, Denise had a two-year-old son. Now, she has a two-year-old grandson.
View highlights from the retirement party for Denise Hamler: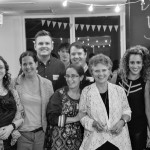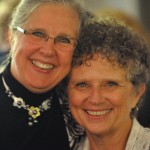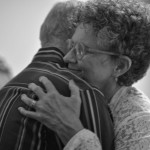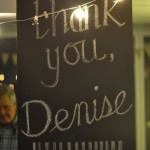 Green America's Board of Directors invites you to make a gift in honor of Denise's many contributions to social justice and environmental sustainability. Gifts will be placed in a special Denise Hamler Endearment Fund that will support our powerful green economy programs.
Our goal is to raise $1,000 for every year she has served our mission — $34,000! The fund will remain open until December 31, 2016. Please celebrate Denise's extraordinary legacy by making a tax-deductible donation today.