Photo by Dan Burton on Unsplash
Stories of businesses getting creative during the pandemic haven brought us hope. Times are tough, but these resilient businesses have kept their stores open by doing what they do best—tailoring their product focus to meeting the needs of the community. We share these stories to bring you inspiration and hope that you support them and other small businesses if you are able.
Naturepedic
For nearly two decades, Naturepedic has changed the lives of their customers through a healthier night's sleep. Naturepedic makes mattresses from certified organic materials, free from flame retardants and polyurethane foam. Lately, they have pivoted to making face masks from their organic cotton materials.
"The main driver for us was recognizing that most face masks are made from synthetic, and perhaps even toxic, materials and chemicals," says Barry Cik, founder of Naturepedic. "There's no positive value of having these chemicals directly on your face and mouth and nose. So, we just started making face masks from organic cotton fabric. Then we did some marketing, and it sold very well."
Naturepedic has sold over 100,000 masks and has donated upwards of 5,000 masks to environmental organizations (including Green America) and hospitals.
Be Green Bath and Body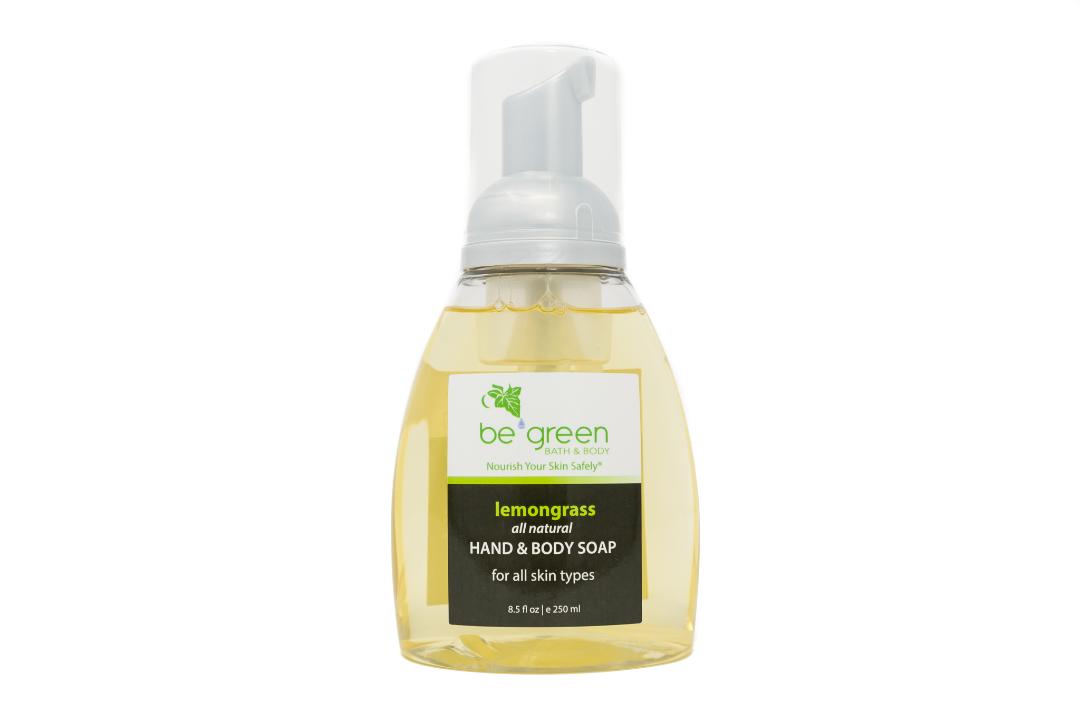 Be Green Bath and Body is an EWG certified skincare business that has seen success during the pandemic, too. The company is a family-owned and operated green business that makes safe, affordable personal care products using organic ingredients that cause no unnecessary harm to the environment.
"Our soap sales have been way up," says Karen Roche, founder of Be Green Bath and Body. "A lot of customers have been ordering the foaming soaps and then coming back for the 64 oz refill size."
Be Green Bath and Body caters to those who are sensitive to scents or have chemical sensitivities. People are washing their hands more often, which can cause skin irritation when using harsh soaps, so Roche finds that the most popular soaps among consumers are the unscented options.
Green Plate Catering
Green Plate Catering began as a vegetarian brown-bag service in 1982 and has since evolved into a farm-to-table menu catered throughout the DC metro region. Founder Kit Wood emphasizes the importance of sustainability in all aspects of the business—from the kitchen to the dishware. As in-person events were canceled throughout the country, Wood rolled up her sleeves and got to work.
"I have been in business for 36 years," says Wood. "I have no intention of losing it to this pandemic."
Green Plate Catering started a contract with the county to provide 133 boxed lunches for five days a week to senior citizen apartment complexes for the food insecure through the Montgomery County Food Hub. The company is also offering catering for micro backyard weddings and collaborating with the Friends Meeting House as well.
"GPC staff are practicing all COVID-19 precautions and working in shifts," says Wood. "I was able to hire back all my workers with this contract opportunity. We are very grateful to the county."
Do you have a story about businesses getting creative?
Green America is continuing to publicize the creative and crucial changes that green businesses are making, including advocacy for small green businesses. If you are a business owner, please sign the American Sustainable Business Council petition to Congress to provide meaningful support to small businesses with respect to healthcare, disaster relief, and expanded unemployment benefits at greenamerica.org/savesmallbusiness.
Previously:
3 Green Businesses Getting Creative During COVID-19
Green Business Network Recommendations