November has arrived and that means one thing—no, no, not Thanksgiving or fall decorations—it's National Novel Writing Month (NaNoWriMo)! Or school finals are coming up. Or you're getting ready to start painting or cross-stitching holiday gifts. No matter the project, there's a chill in the air, and it's time to bundle up and invest in sustainable creative accessories and products to pursue your hobbies.
Every item recommended in this article comes from our thousands of certified Green Business Network members, which meet or exceed Green America's standards for social and environmental responsibility.
Notebooks, Pens, and Beyond
The first thing any good creative needs is a collection of reliable writing tools, especially if you're old-school and prefer longhand for notes, outlines, even full stories! Or if you're an artist, you can use these products to sketch whatever's in your imagination.
We'Moon has all the mystical products to get the creative juices flowing and stay on track with your writing goals.
The company's moon calendars and planners can help you figure out the best writing timeline based on moon phases and stick to your deadlines.
You can also check out the We'Moon tarot deck, with art from women around the world, to consult the major and minor arcana for ideas.
We'Moon also has an annual literary and art journal with submissions open from March through July once you're finished with that short story or painting.
For all your paper needs, Green Field Paper Company is a one-stop shop.
Theis sustainable business offers everything from seed paper and greeting cards to hemp folders and labels.
EcoPlum offers all sorts of unique, sustainable office supplies that will make your writing journey easier.
Their wireless earbuds and wood mousepads will aid those who prefer to write or draw on a computer, while their vast collection of notebooks and pens, made from recycled materials, are great for those ideas you have on the go.
Make Sure You're Comfortable
Perhaps you're a desk worker, or you like to curl up in a cozy armchair while imagining far-off places. Either way, it's important to be comfortable when you're in the creative space. There's nothing worse than not being able to get in the groove because you're hungry or cold or your upstairs neighbor won't stop playing the drums.
If the air is crisp and the sky is grey, don't worry about being cold with Mira Fair Trade's handmade quilts and throws.
Organic and Healthy offers organic cotton blankets in a variety of weaves for whatever texture you prefer, whether it's a waffle blanket or one also made with chenille.
If you're someone who likes to create to music, or needs to drown out the world, then don't miss out on EcoPlum's bamboo Bluetooth speakers.
For all the extra comforts, check out sustainable online retailer What's Good for cute, printed socks (with the profits going to various causes!) and delicious chocolate bars.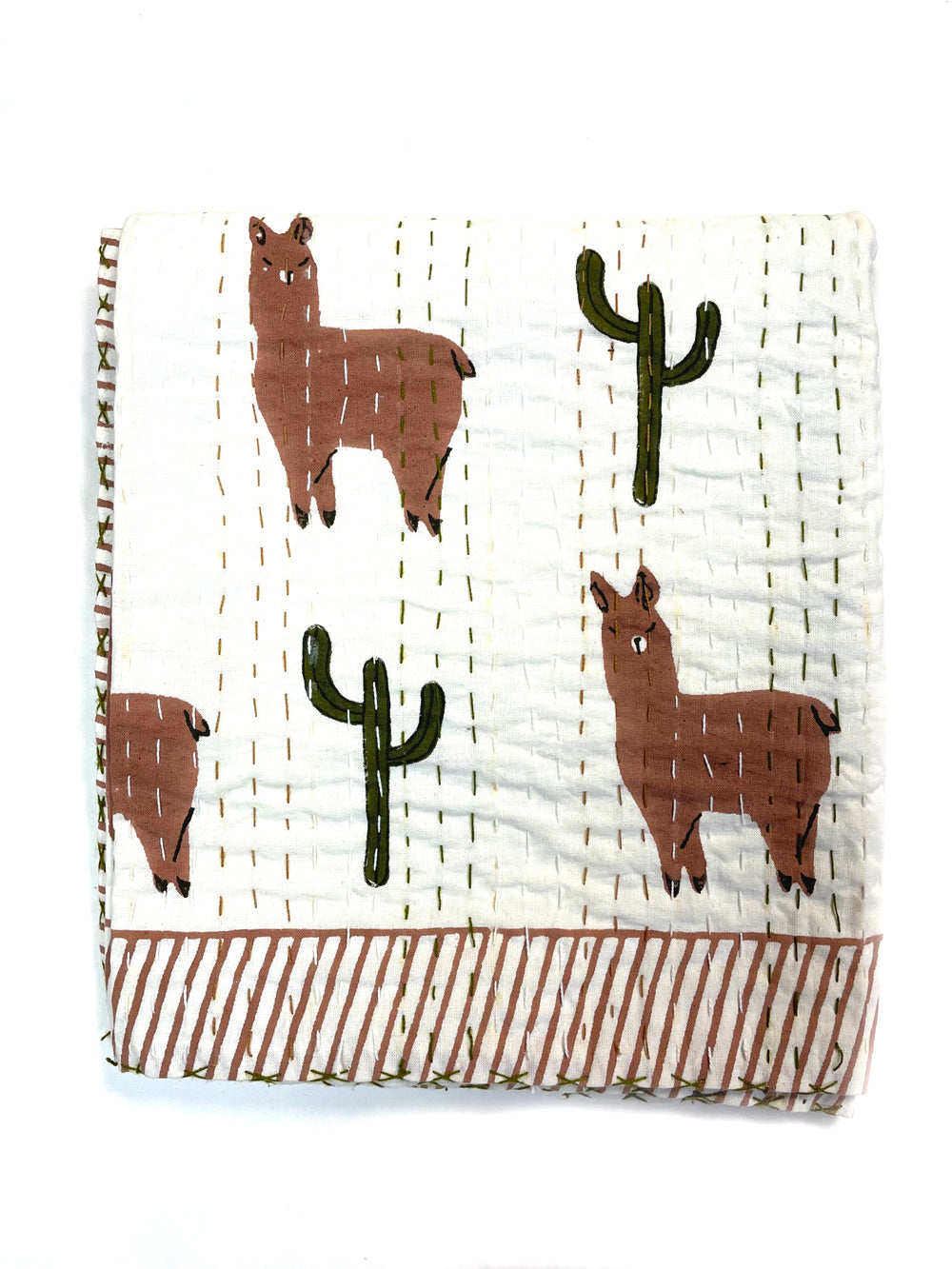 Set the Scene
Notes of orange, cinnamon, and clove fill the room and transport you to the magical land you're creating, all thanks to Sea Witch Botanicals' Quoth the Raven candle from What's Good.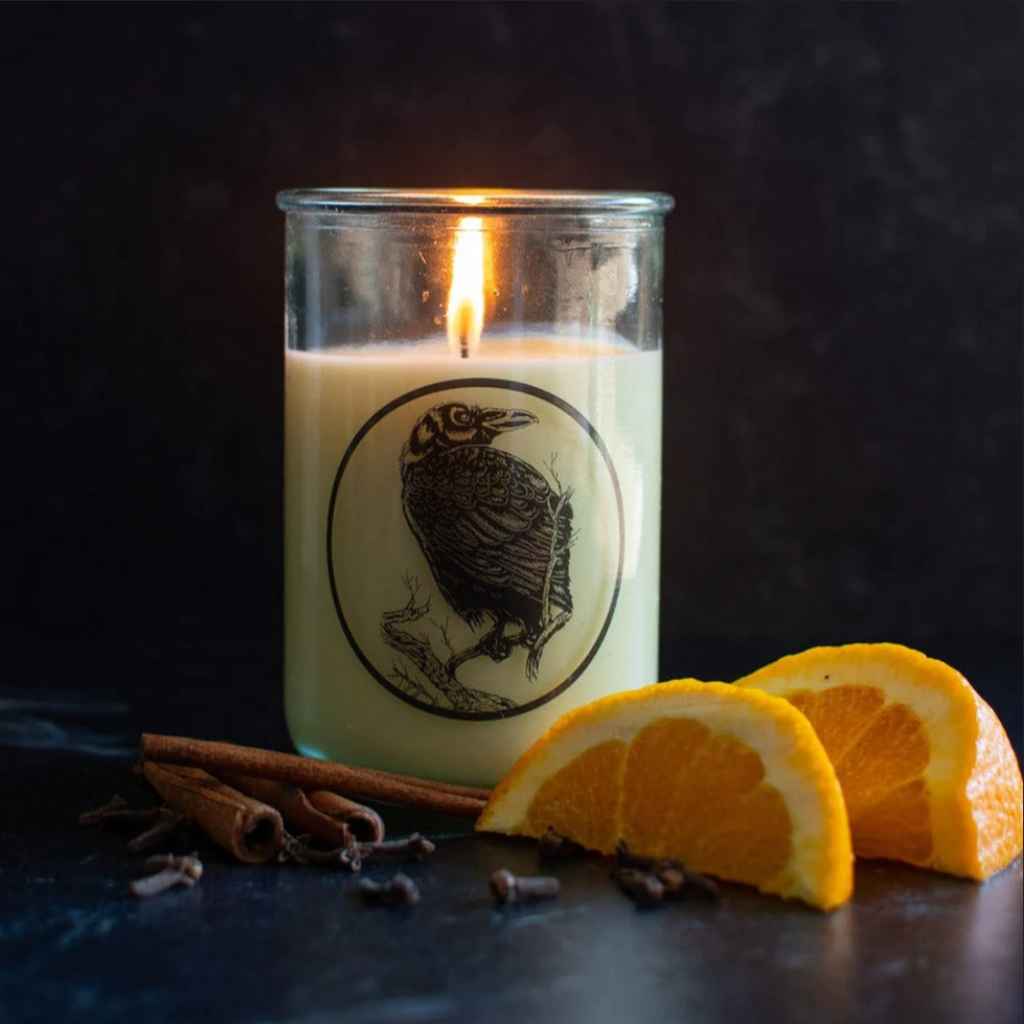 What's Good boasts a unique collection of candles, incense, and essential oils to make sure the ambience is exactly what you need. You can also set an intention for your project with a crystal intention candle.
For other scents and options, look through a variety of candles made of sustainable waxes at Sunbeam Candles and Honey Candles.
It's also important to make sure your own scene is conducive to and clear for creative thoughts.
Dolphin Blue has tons of office supplies to organize everything from pens to notes and all the miscellaneous desk clutter that helps the space feel like you.
Now, go forth and create your masterpiece—for people and the planet.