Flickr: vastateparksstaff
Eric Henry points out the window of the TS Designs office in North Carolina. He's pointing to a black walnut tree, native to North America, and the key to how his small business benefits the community and local economy.
One tree, abundant across the Northeast, Midwest, and South, is revolutionizing the work of TS Designs, a screen-printing company offering unique and sustainable t-shirt designs. Not only that, but its usage also has a ripple effect across the community of Burlington, North Carolina.
Henry is quick to note, however, this new chapter for TS Designs is not a boon to the surrounding community, but because of the community.
"Courtney [Lockemer] came onto the team during the COVID-19 lockdown as a brand manager, and we were excited she had experience with local dyes," he explains.
About 20 years ago, Henry started planting trees on the four and a half acres of land TS Designs sits on, including the black walnut tree.
"Pounds of walnuts fall to the ground that just go to waste, and Courtney suggested we start dyeing shirts with them."
A decade ago, TS Designs happened to take over the last garment dye facility in the South and it's become a great asset for the business, especially with the new black walnut endeavor. The perks of such a facility and resource go far beyond TS Designs, though, and Henry hopes other small businesses and people can be inspired to see what they can do in their own communities.
T-Shirts and Ice Cream: The Small Business Benefitting Community
When they first started using the walnuts, part of it still went to waste. Henry aimed to use the whole nut, however, and take this free, natural resource and turn it into a multi-use and circular benefit for the community.
"Our vision now is to give back to the community," Henry says. "People can bring us their walnuts, we'll pay for them, and then work to extract the natural dye in a safe way so the rest of the nut can still be used to make ice cream or other food products."
The black walnut has also inspired TS Designs to find other natural resources they can use.
Next up, the company is working on extracting dye from purple sweet potatoes, with the leftovers of the yam used as a flour substitute and thereby still maintaining a food product.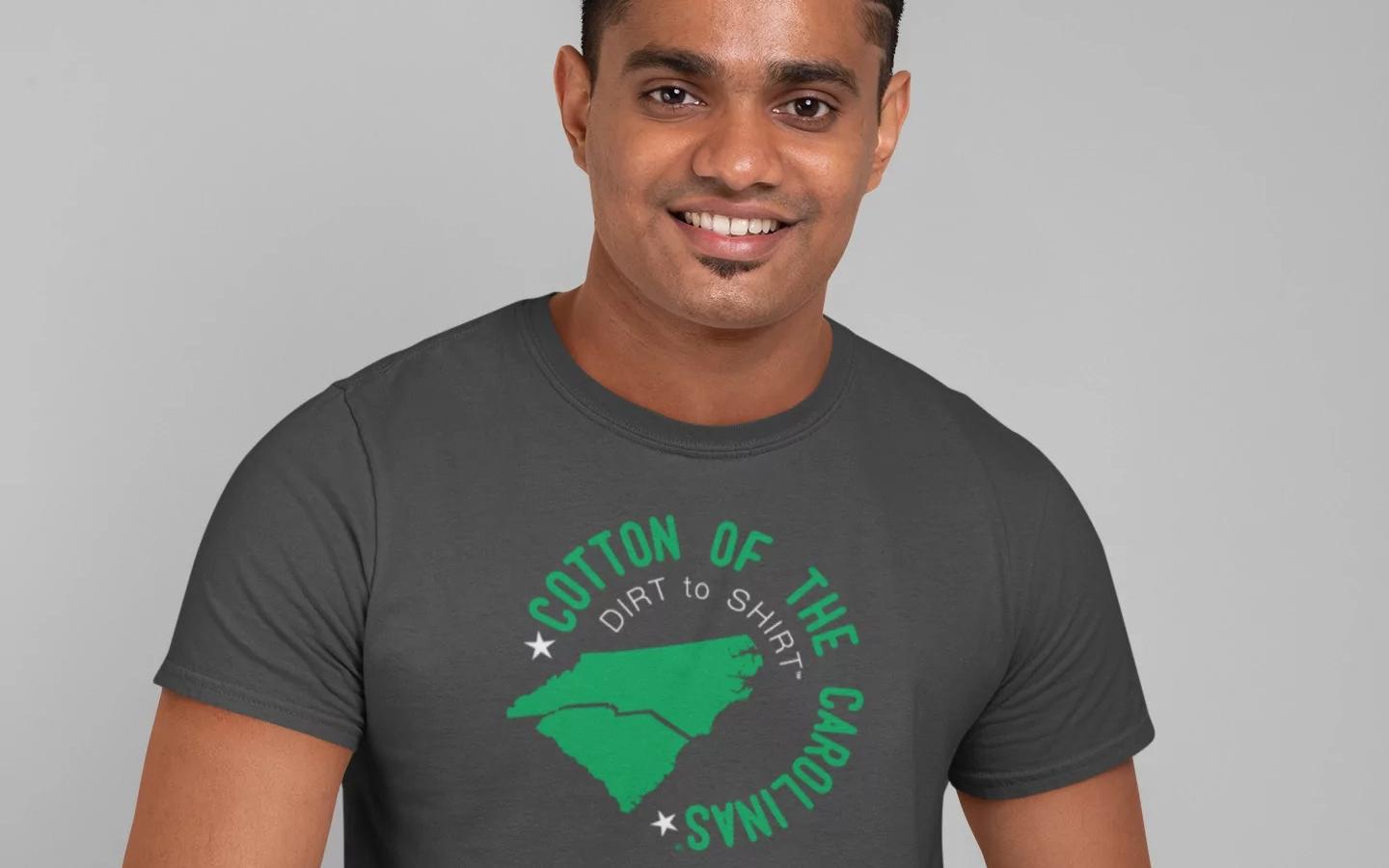 It doesn't end with the walnut or yam, however. The focus on community for Henry extends to everyone involved in the process.
"About 17 years ago, we started working with a cotton farmer about 60 miles away," he says. "One thing about the intersection of agriculture and apparel is the supply chain and we want to reconnect to that."
Part of the work is to make sure the footprint of the supply chain is as minimal as possible and that everyone involved gets credit, fair pay, and a seat at the table.
"We now have a QR code with all our shirts that explains the entire supply chain that created that shirt," Henry explains. "Everybody has a voice—from the farmer to the customer, so our community can come today and make sure everyone is representative of where they are and what they're doing."
Branching Out to Breweries and Hiring Opportunities
Over the years, Henry has been influenced by and learned from his community, leading him to grow as a person and entrepreneur.
"There's no question that our success and happiness is derived from the connection and community around me," he says. "I've learned a lot of things I've had in life are by luck or privilege, and a lot of people aren't given those opportunities. I realize every day it takes a community; it takes a lot of people and a lot of perspectives."
Henry has started to work with Phil Bowers, the executive director of Sustainable Alamance, an organization dedicated to building a stronger community through things like hiring opportunities, alternatives to incarceration, and advocating for anti-discrimination practices.
TS Designs has practiced open hiring and hired people coming out of prison through Sustainable Alamance, and it's been an eye-opening experience.
"I've really enjoyed how it connects me with a community I previously had little relationship with," he discloses. "I learned that if someone has a criminal record, you don't accept their job application. I thought that's what you did, but I realized if you don't give them the opportunity, the cycle continues."
As society evolves and changes, so too do people, and Henry finds it enriching to be so connected to his community in new and bold ways.
He helped start the first cooperative brewery in North Carolina, Burlington Beer Works.
"We have over 3,000 owners," he explains of the brewery. "We want to create these businesses that will be here long after us, that the community can invest in and maintain."
So long as black walnut trees stick around and Henry continues to chase innovation and community empowerment, Burlington, North Carolina will thrive. What, then, can other businesses and leaders around the world do for their own communities?