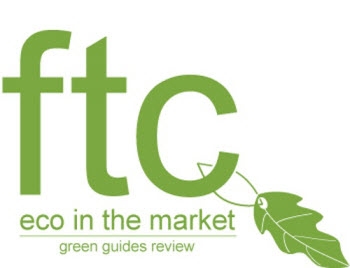 The Federal Trade Commission (FTC) recently released revisions to its green marketing guidelines which prohibit marketers from making sweeping green claims. Find out what the new guidelines mean for your business.
Commonly known as the Green Guides, the FTC guidelines regulate how marketers may promote the environmental benefits of their products and services.
The revised Green Guides now expressly prohibit marketers from making "general environmental benefit claims," such as "green," "eco-friendly" and "environmentally sound," implying a product or service is good for the environment without making clear exactly why or how.
The FTC developed the Green Guides in response to growing demand from both mainstream consumers and the business sector for a more transparent approach to green messaging.
"The general public is getting tired and suspicious of meaningless green claims. But that doesn't mean they're not interested in sustainability. And many of those who do want sustainable products are becoming more sophisticated in their understanding of what that means. Offering accurate, substantiated data can help build a trusting relationship with these consumers, who might otherwise remain wary and cynical," says Anne Michelsen of Green Ink Copywriting.
Michelsen recommends that companies that have built green messaging into their identities make sure to back up their claims with verifiable information. Read her review of the new Green Guides and how they will impact green marketing.
Concerned about the FTC Guidelines? Don't just tell your customers you're a green business – get certified. Learn how to get your Green Business Certification »