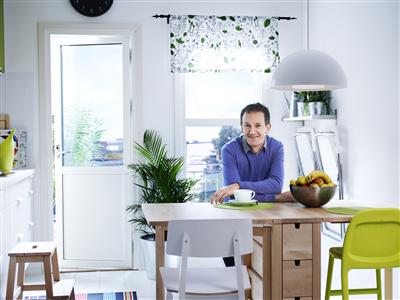 A year ago, Steve Howard, founder and CEO of The Climate Group, became the chief sustainability officer (CSO) at Ikea, the $32 billion Swedish home-furnishings giant. In an interview with GreenBiz.com, Howard describes how he is working to be an aggressive force for change.
"When I met with Ikea's CEO Mikael Ohlsson, I said, 'If you're interested in being incrementally less bad, I'm the wrong guy. If you're interested in transformational, I'm in,'" Howard described the meeting that landed him the job.
Ikea is on the verge of releasing their 2011 sustainability report, which will reflect Howard's goal that by 2015, all of the company's products will be renewably sourced and designed for recyclability.
Read more about how Howard plans to make Ikea a leader in the "circular economy" and make sustainable products affordable to millions in the interview at GreenBiz.com.