Mission-Aligned Business Partnerships
When you make a purchase with the following members of our Green Business Network™ your purchase will support Green America's programs. Check out their offers and know that your dollars are supporting both a responsible business and Green America.
Discover PureLivingSpace.com, your trusted guide for healthy, non-toxic home and personal care products. Tired of worrying about making the best choices for you and your family? We've got you covered. We sell only fully-vetted and certified water filters, air purifiers, organic bedding, and safe personal care and cleaning products. Everything you need for a toxic-free home. Free shipping on orders over $50. Plus, save 10% as a Green America member using discount code PURE.
Green America teamed up with Thrive Market to make it even easier to find deep green products from Green America's certified Green Business Members at a discount. And, when you join Thrive Market, you'll directly support Green America's work to create a green economy. Thrive Market is an online community and market that brings you organic, fair trade, vegan, non-GMO products at wholesale prices, saving you 25-50% on natural and healthy products, delivered right to your door.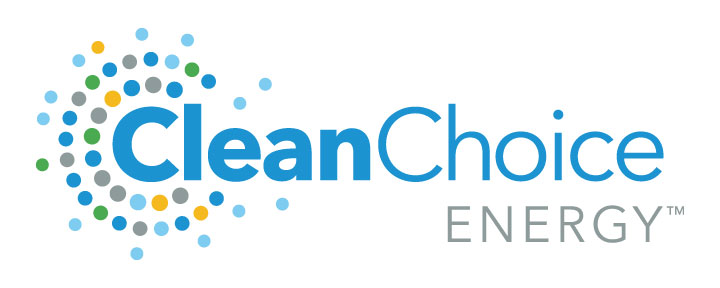 Green America members can put their power bill to work for good with CleanChoice Energy, which provides 100% clean energy from wind and solar farms. Switching is fast & easy, and your utility will still maintain the wires, prepare your bill and provide reliable service. The big change is that you'll be supporting 100% renewable energy instead of supplying your home with polluting fossil fuels like coal & fracked gas or nuclear power. And CleanChoice Energy donates to support groups like Green America. »

Green America has partnered with EnergySage to provide a simple way to go solar. The EnergySage Marketplace gets you quotes online from multiple, pre-screened local installers and helps you compare offers in an apples-to-apples format so you get the best deal. »

TheGreenOffice.com features the widest selection of environmentally-friendly office products on the market, all ranked by greenness. And where green solutions won't do or don't exist, we offer conventional alternatives for true one-stop shopping. Our 110% Price-Match Guarantee ensures the best pricing on the market and through Green America, you'll save an additional 5% using the discount code "GreenAmericaMember". »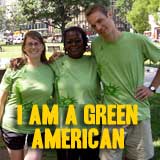 Introducing the "I am a Green American" T-shirt, made from super-soft, 100-percent certified organic cotton, and produced and printed here in the USA. (See a larger image of the design here.) When you purchase this tee you can be proud to support organic cotton farming, fair wages, and green business practices. (A cool "T-shirt facts" image on the sleeve explains how the shirt was made; now you can wear your values on your sleeve!) Proceeds go to growing the programs at Green America. Order yours today »