Contact Live Life Every Day: Website | Instagram | Facebook | Twitter
In 2009, Jason Rivera graduated from Lehigh University during one of the hardest economic times in US history. The Great Recession put 15 million people out of work and as a new grad, Rivera struggled to find a career that appealed to him for almost a year. However, while in college, Rivera earned a minor in entrepreneurship which helped him develop the knowledge and skills of starting a company.
"I knew I wanted to start a business," says Rivera. "I just didn't know what it was."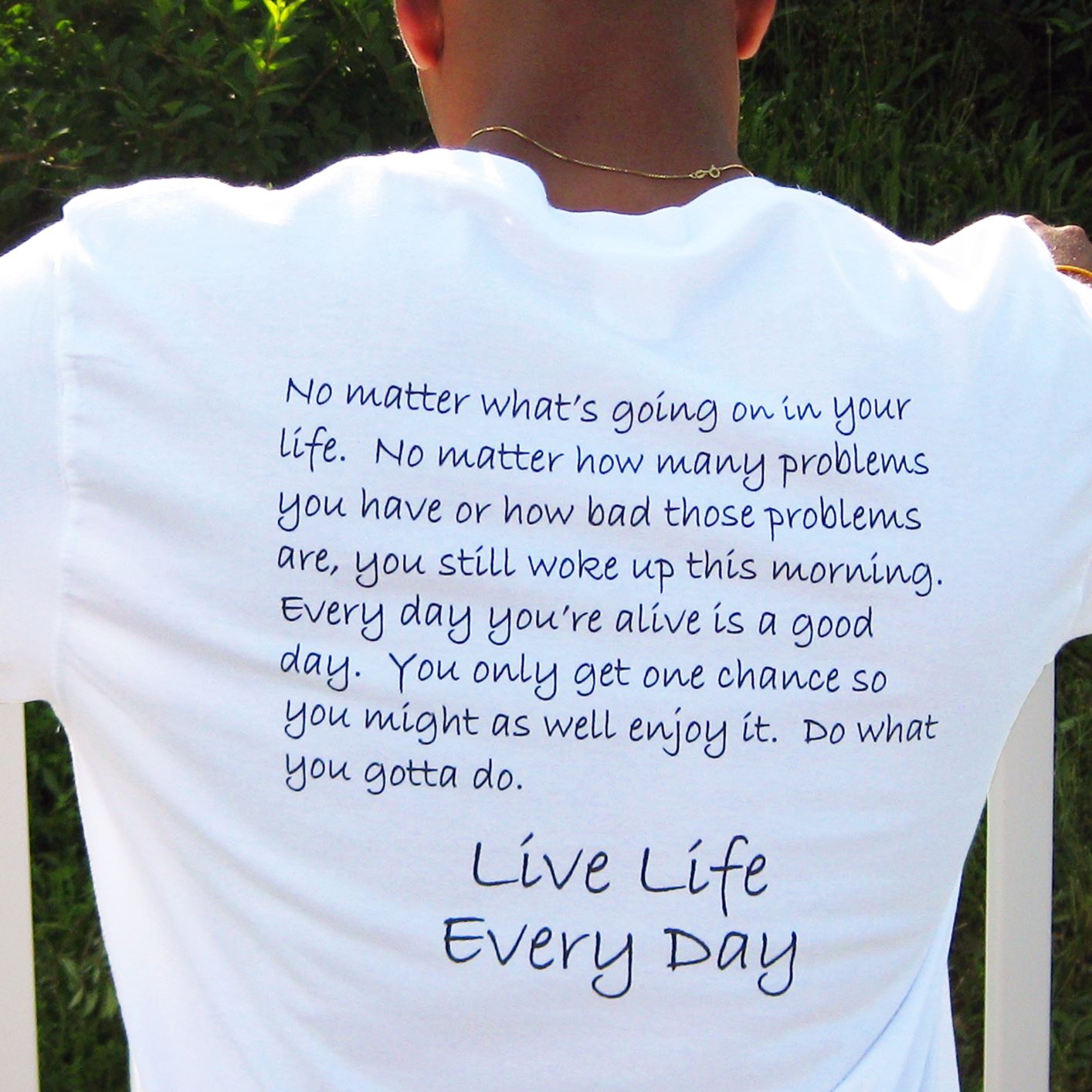 Because of the unstable job market, Rivera had plenty of downtime to hammer out business plans and think about what he wanted to do with his career. It was then that he thought about starting a brand dedicated to sharing happiness and gratitude.
"I would sit at my parents' kitchen table every day for months trying to come up with an idea," says Rivera. "It really just came to me because it's who I've always been as a person."
In 2010, Rivera started a blog where he shared inspirational writing and videos. The very first post urged readers to not take life for granted and to follow their dreams. And for the next decade, Rivera would write motivational blogs on everything from embracing change to finding happiness—each ending with the motto, "Live Life Every Day."
He began selling t-shirts because clothing is a way of expressing oneself and helps spread the positive message of Live Life Every Day. Since the brand follows Rivera's dedication to creating a better world, every clothing item is made in the US with GOTS certified organic cotton, bamboo, and recycled polyester.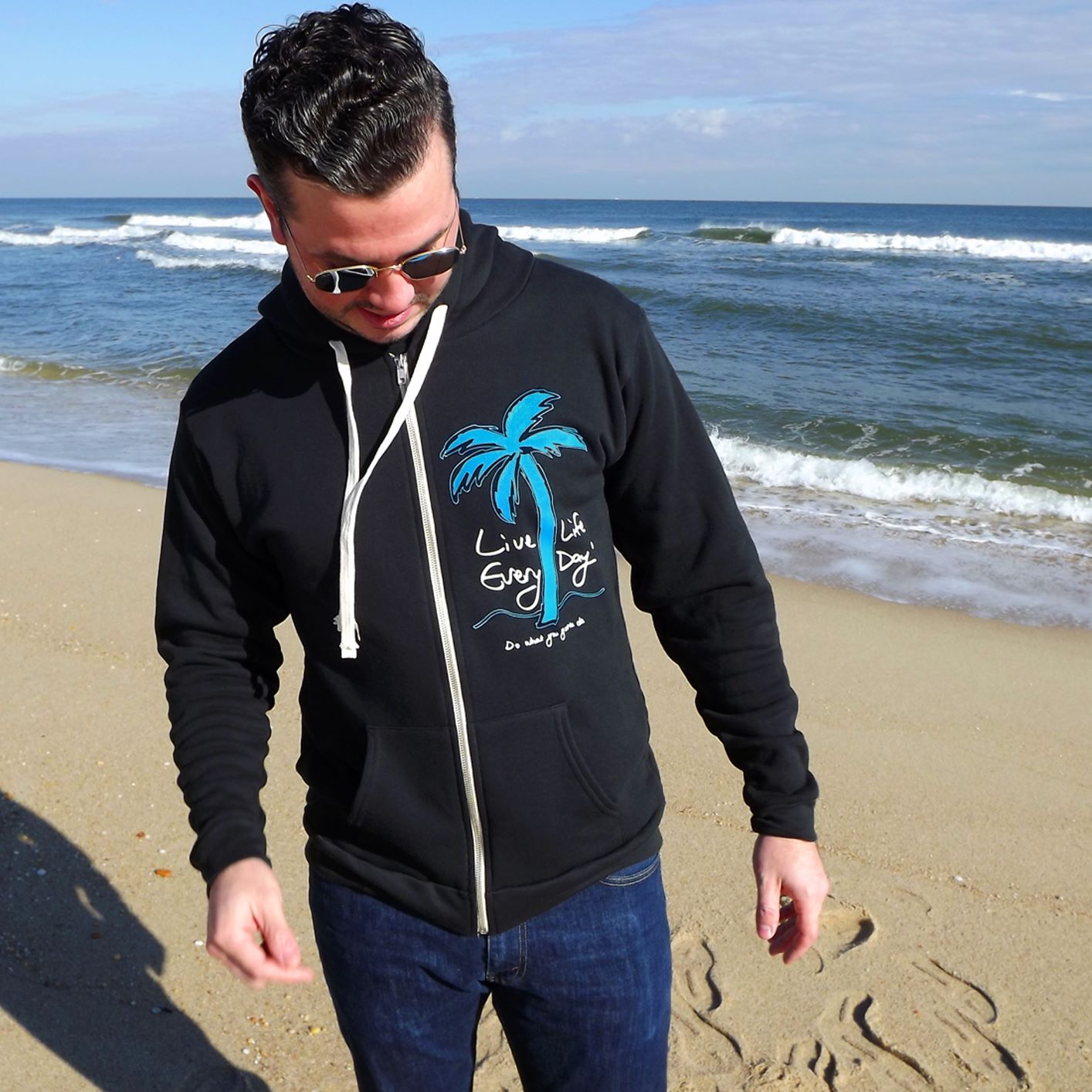 "We also donate $1 from every T-shirt and hoodie that we sell to the National Multiple Sclerosis Society," says Rivera. "My mom has actually had MS for over 30 years so that's why I chose to support that foundation."
The Live Life Every Day brand is more about Rivera's values than the product he sells. He does not base the success of the company on profits, but on the lives the company changes for the better. That core belief has helped Live Life Every Day weather the economic hardships of the Great Recession and the COVID-19 pandemic.
"I've always been a positive person, a person to enjoy life," says Rivera. "I say live life every day as a personification of who I am. It's me as a company. I'm just trying to do good and inspire as many people as possible."
Live Life Every Day is a certified Green Business Network at Green America member. The Green Business Network is the first and most diverse network of socially and environmentally responsible businesses in the country.
Photo credit
Jason Rivera, Live Life Every Day