Contact Love and Carrots: Website | Instagram | Facebook | Twitter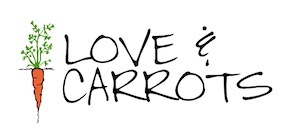 Anyone who has tasted a home-grown tomato can attest that it is worlds apart from one that was bought at a grocery store, which likely traveled thousands of miles before landing on your plate. 
 
While the idea of "farm-to-table" is enticing, many people have never quite mastered the "farm" part. 
That is where Love and Carrots hops in. 
For the past decade, the garden installation company has brought farm- to- table even closer to home. The team of 17 has kept itself busy— currently managing over 140 gardens, in addition to having installed 1,000 gardens and counting in the Washington, DC, metro area.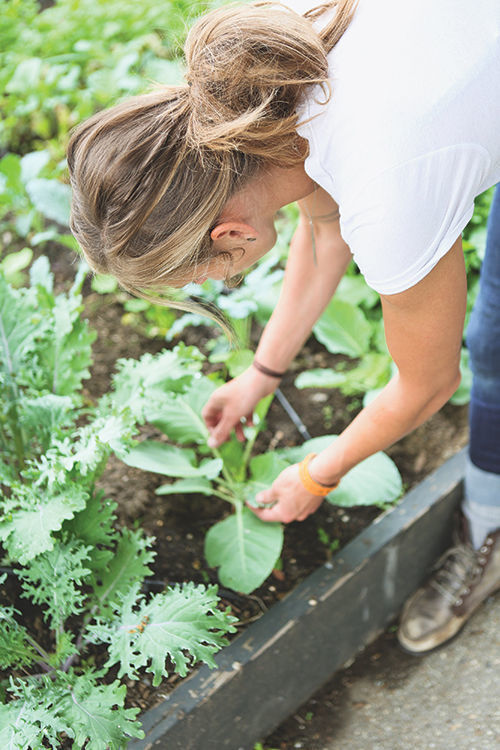 Meredith Sheperd, founder of Love and Carrots and previous member of Green America's Board of Directors, has developed quite the green thumb through her years of experience. Sheperd has been in the green industry since the start of her career as a landscaper during her high school and college summers. Later, she worked at the World Conservation Union and did wetland delineation at an environmental engineering firm. 
"I started thinking about the food movement's impact on the environment," recounts Sheperd. "My roommate was involved in that sort of thing and taught me more about it. I decided I wanted to be a farmer." 
Following her passion for outdoor work and conservation, Sheperd worked in various farms in her area. Eventually, she became a farm manager on a small organic farm. From there, Sheperd's inspiration for her business sprouted. "For me, it was environmental," she explains. "I think where food comes from and how it is grown has a big impact on our planet." 
Now, Love and Carrots provides garden design, installation, maintenance, and even beekeeping services to schools, businesses, and homes. Sticking close to her early career roots, Sheperd describes her business as a combination of "growing food, beauty, and landscaping into one project." 
"Growing your own food is a gateway to making people appreciate where their food comes from," Sheperd says. Our connection to food became especially relevant during the pandemic because gardens provided food security amid the weaknesses within the food system.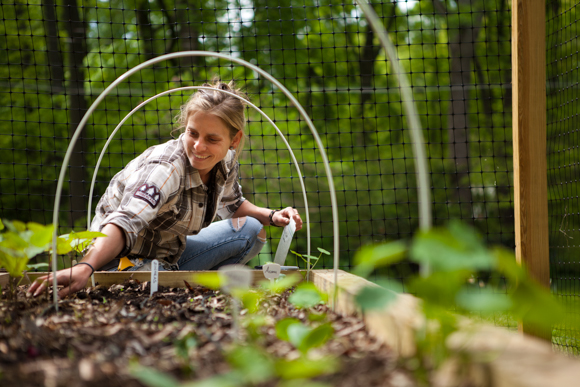 Sheperd recounts, "We got more business. More people that were stuck at home, working from home, and nervous about food security for the first time. So, they thought it would be a good idea to learn how to grow their own food. A new wave of people who, under normal circumstances, would not learn how to grow their own food did!" 
Lastly, the gardening maestro's face lit up as she provided sage wisdom for the home gardener (or hopeless horticulturalist) to consider.  
1. Hours of Sunlight—The Most Important! 
Sheperd advises, "You want an absolute minimum of 5 hours of direct sun, anything more is great 8 hours is considered full sun. So, before you put a garden in, check out your sunlight!"  
2. High Quality Soil 
"If you are growing in the ground, you're probably going to need amend heavily with compost. If you are growing in containers, you want to think about the volume of containers- the bigger the better. A good rule of thumb is to be at least the size of a 5-gallon bucket… Pot 'em up!" 
3. Irrigation 
"If you are growing outside, it is easy and totally worth the effort to set up a simple, automated drip irrigation system. You can buy kits online that works like Legos," she adds. 
4. Crop type 
Sheperd suggests herbs, peppers, salad greens, and eggplants as easy crops to start with.  
To learn more about the impact your favorite bites have on the environment, check out these food carbon emission calculators.