Sara Zellner, founder of Saz Healthy Living, turned her passion for sustainability, health, and wellness into her business. Utilizing her extensive experience as a corporate responsibility, sustainability, and health management consultant, Zellner provides coaching services to empower people to live greener, more sustainable, and healthier lives. She attributes these interests to inspiring lessons she learned during her childhood.
"I grew up in the country surrounded by nature and was taught the importance of treating the environment with respect and steps that we can take to lessen our impact on it," Zellner recounts.
For example, she and her father often collected cans that were tossed on roadsides and brought them to recycling facilities. Similarly, her personal health journey began with a challenge from her mother to do 30 sit ups a day in exchange for ear piercings.
Zellner knew that a combination of her personal interests and professional experience, as well as her undergraduate studies in psychology and sociology, could aid those who were looking to better their health and our environment. So, after receiving certifications in life coaching, health coaching, and personal training, Saz Healthy Living was born. The company has extended the definition of health from kale smoothies and yoga to a comprehensive idea that involves greener, more sustainable, and healthier living.
Zellner credits this approach to her own health journey, which "educated [her] on what it takes to live a healthy life--in terms of exercise, nutrition, stress, sleep, relationships, and how your home environment affects your personal health; these issues are often intertwined. For that reason, my coaching approach is very holistic and explores various aspects of my clients' lives."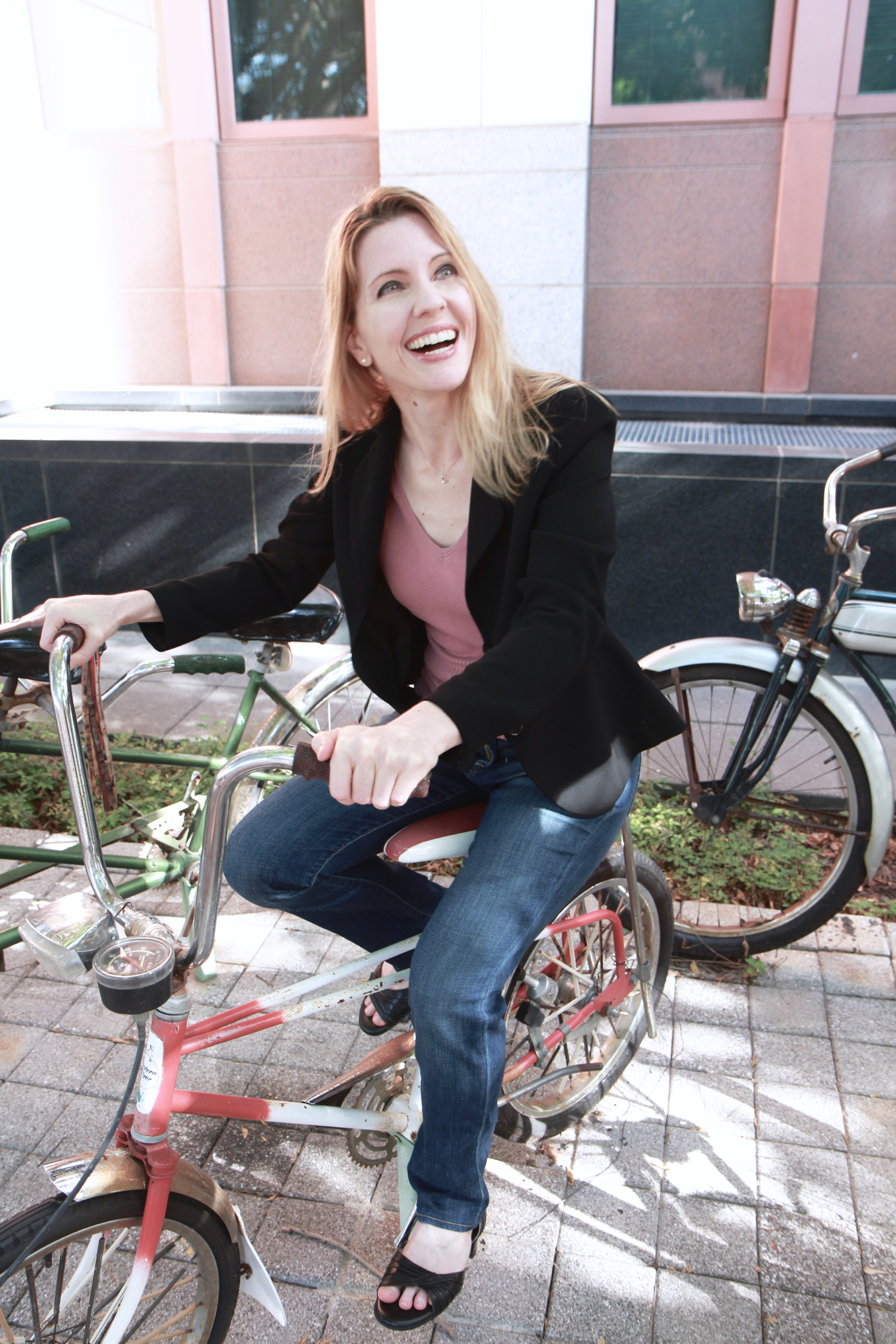 For her clients to achieve their goals, Zellner cheers them every step of the way.
She says, "Anyone who has ever tried to change someone else's behavior knows that it requires the buy-in and motivation of the other person. It's like the proverb, 'You can lead a horse to water, but you can't make it drink!' As a coach, I ask the questions to get my clients invested in their road to change and then collaborate with them to create an action plan will work best for them."
As for her advice to hopeful entrepreneurs, Zellner explains that starting a business has its challenges, but one's network is their net worth.
"Finding a support network to assist you with the development and growth of your business can be extremely beneficial for your mental health as well as your business," she recommends. "Look for local business groups or online communities tailored to entrepreneurs with whom you can share ideas and learn from others' experiences. Coaches that specialize in entrepreneurship can also serve as great guides and resources."