Financials and Annual Report
Green America's work is funded through the generous support of foundations and our individual and business members.
Since Green America's vision is to create a more just and sustainable economy through personal and collective action, we rely heavily on support from individuals -- the people fueling change in the world we share.

Green America demonstrates its responsibility to its members, supporters, employees and its mission through:
Member-elected board of directors
Effective use of funds
Nationally recognized staff expertise
Sophisticated annual planning process
Participatory and supportive workplace
Extensive network of allies and coalitions
Award-winning programs and publications
Green workplace best-practices including carbon
offsets for all energy use, recycled paper for publications,
onsite recycling and composting

Audit and Form 990
Financial Statements and Auditor Report, 2022
Annual Report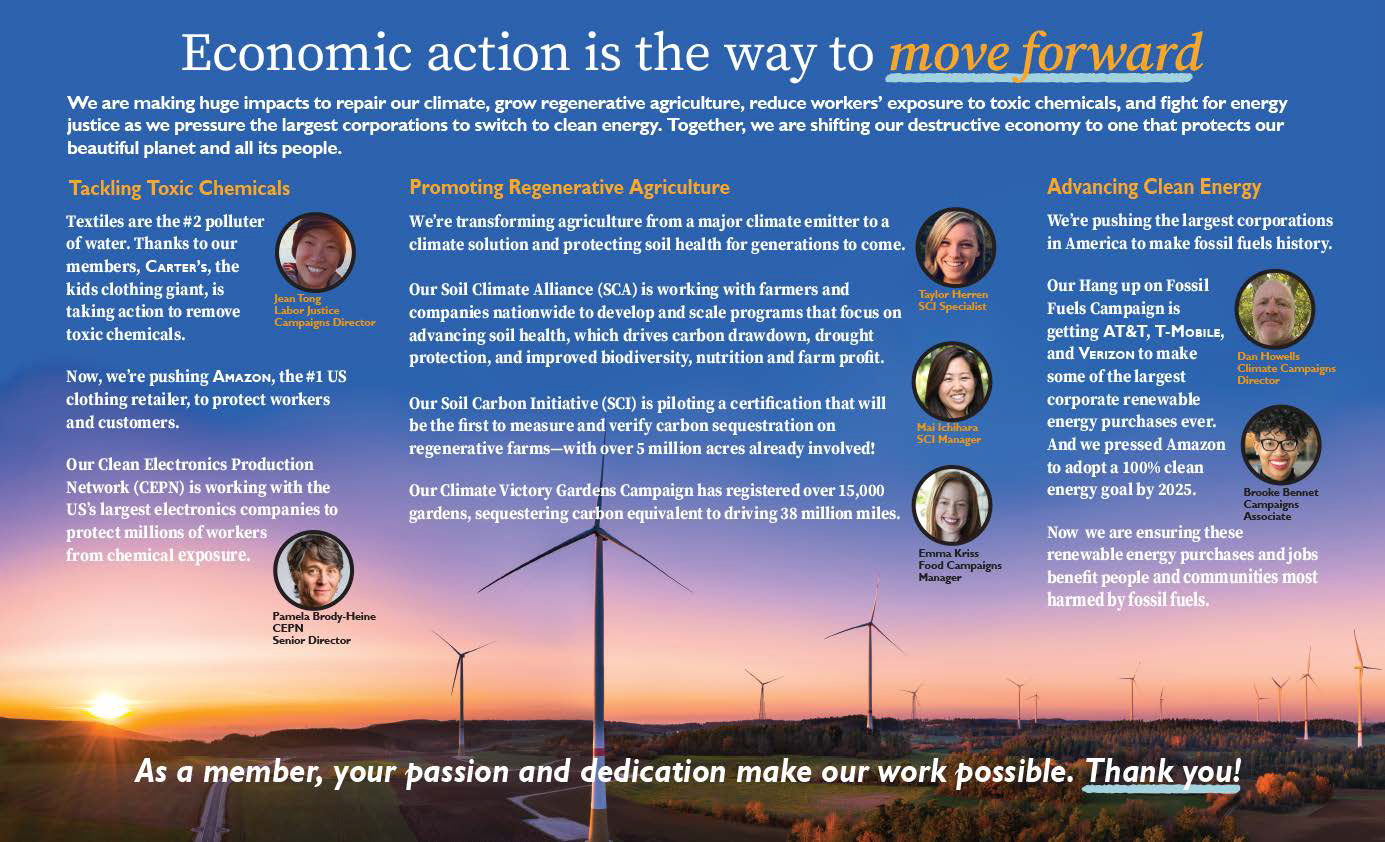 Policy on Accepting Company Funds
Green America has strict policies about accepting company funds.
Investment Policy Statement
Investments of our endowment are governed by these policies and principles.
Past Annual and Financial Reports
Financial Statements and Auditor Report, 2021
Financial Statements and Auditor Report, 2020
Financial Statements and Auditor Report, 2019
Financial Statements and Auditor Report, 2018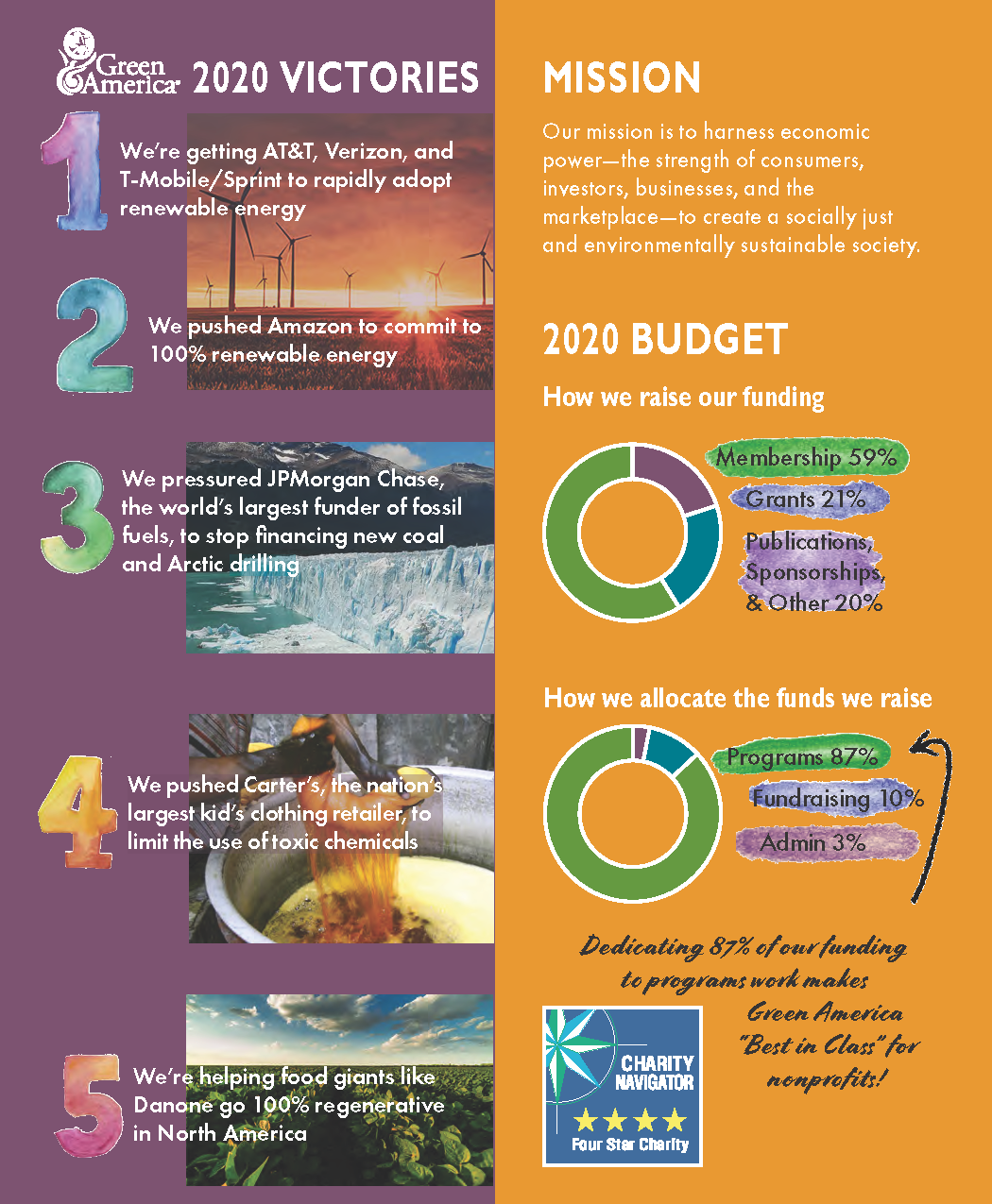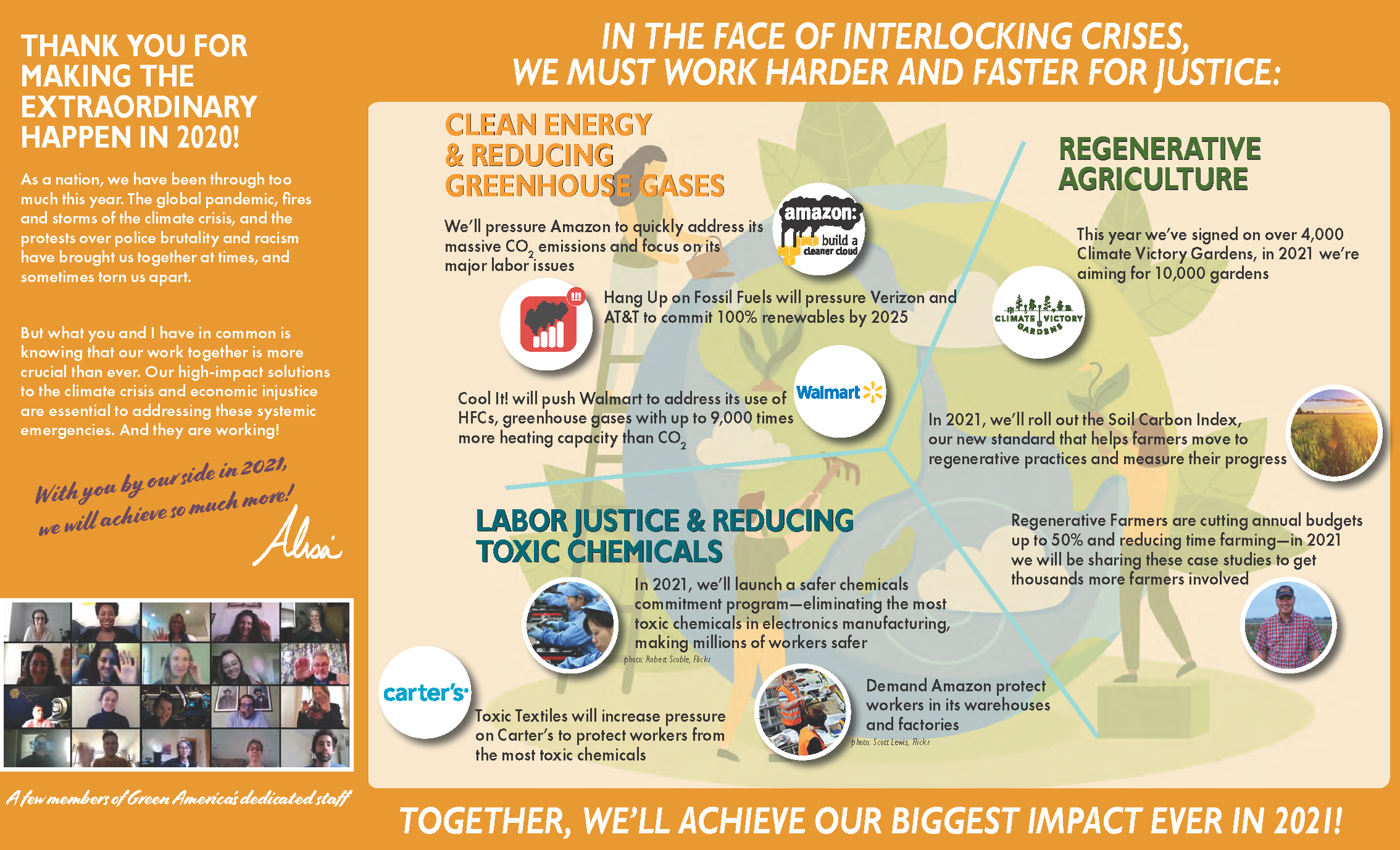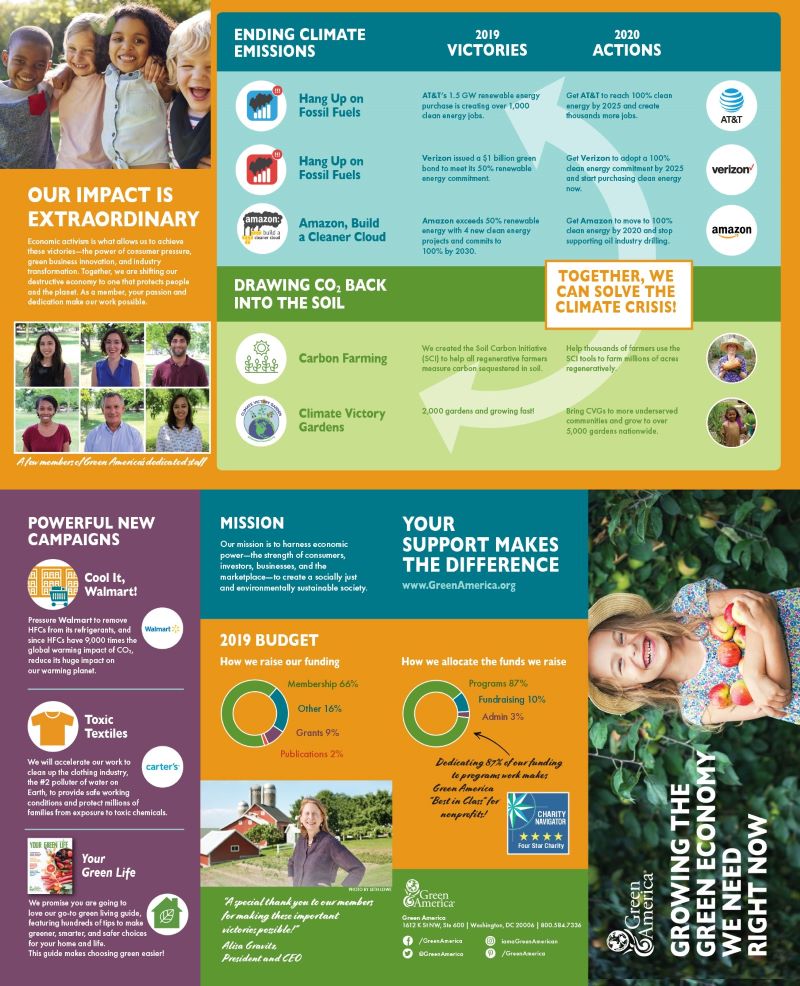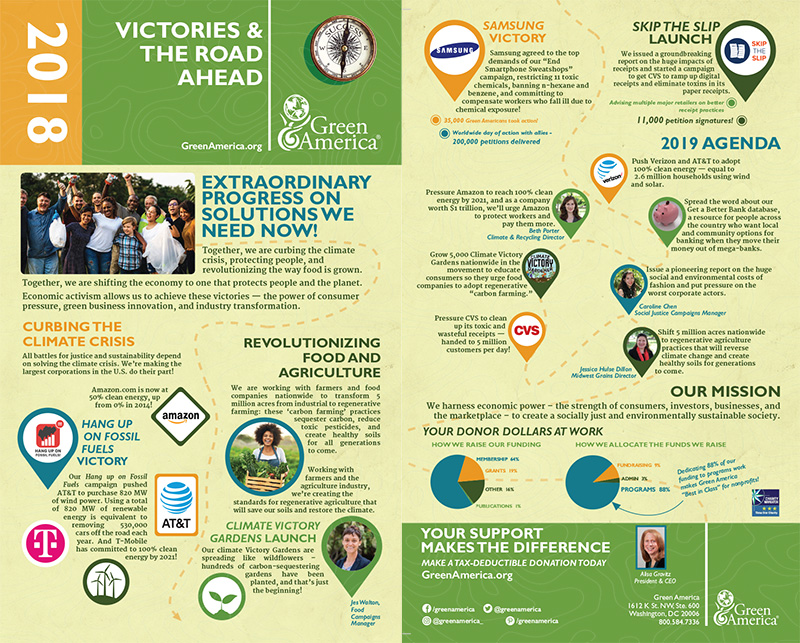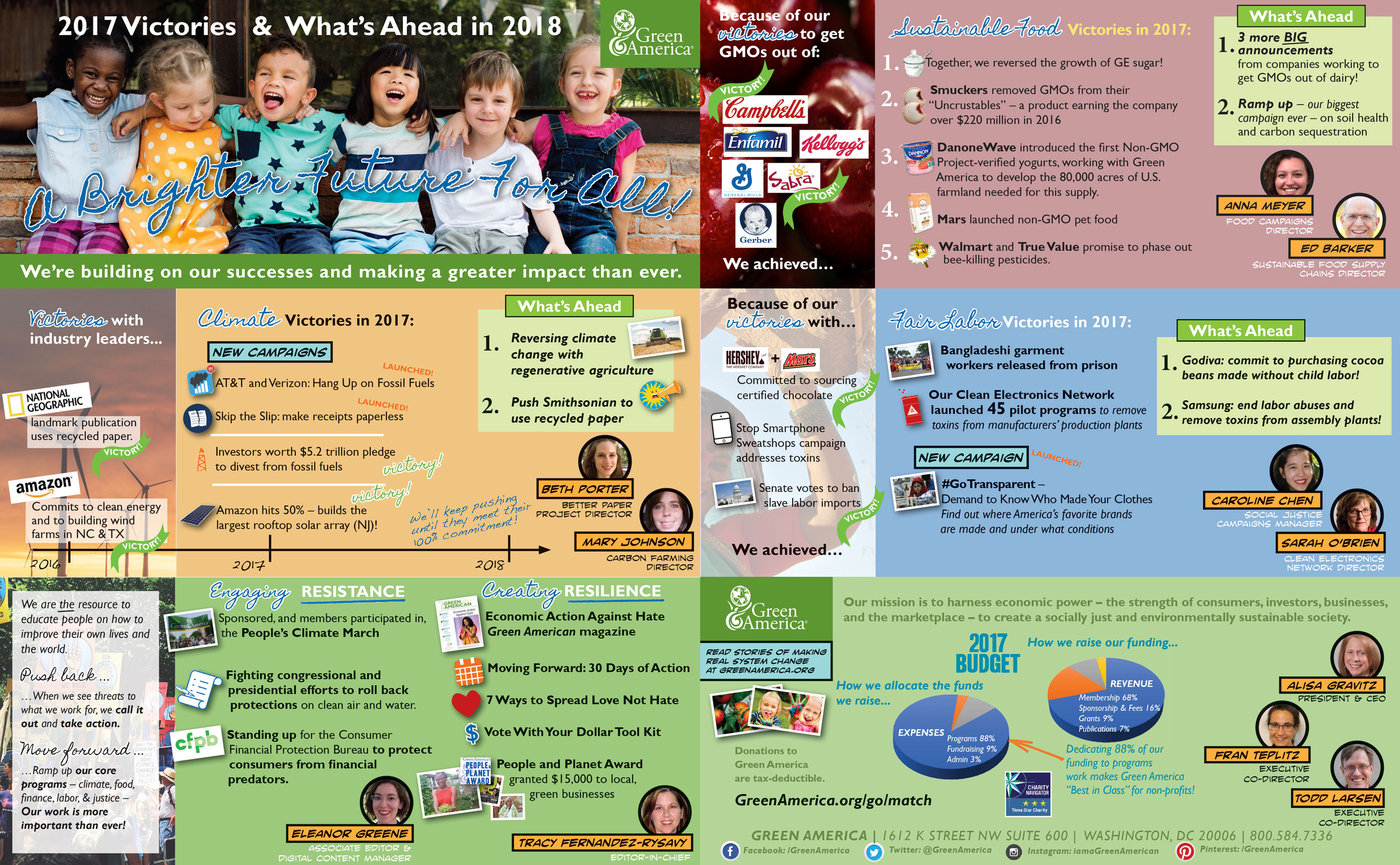 We cannot do this work alone. Help support our work and make a difference »