Black history is rich with connections to the natural environment, from the sustainable maroon communities that sprang up in the Carolinas and Florida, to the Great Migration and search for nature near urban spaces, to the modern environmental justice movement for clean land, air and water for all. Green America celebrates the contributions of these eight Black leader who have revolutionized the movement.
Dorceta Taylor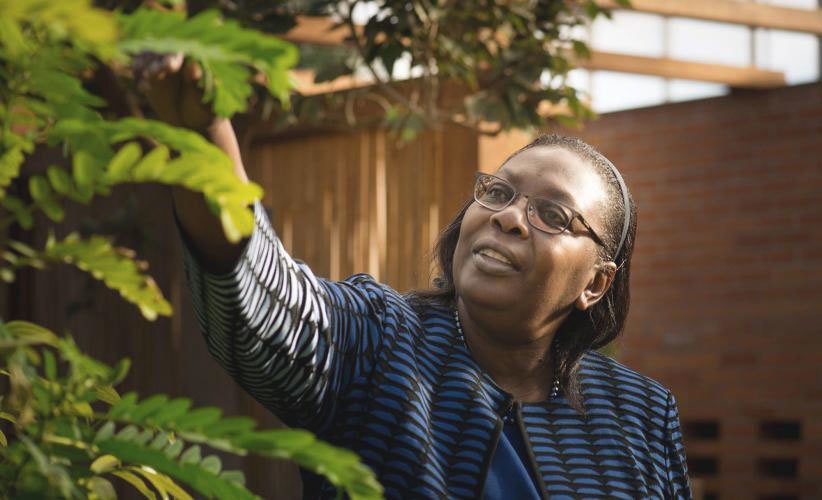 In 1991, the Jamaican-born sociologist Dorceta Taylor became the first Black woman to receive a doctoral degree from Yale University's School of Forestry and Environmental Studies. In 2014, Taylor authored the most comprehensive study of gender, racial and class diversity within the environmental movement, "The State of Diversity in Environmental Organizations," which found a serious lag in the progress of racial diversity within environmental institution and that men are still more likely than women to hold executive positions. For 27 years, Taylor was a professor and director of Diversity, Equity, and Inclusion at the University of Michigan School for Environment and Sustainability. Inn 2021, she became the first Senior Associate Dean of Diversity, Equity, and Inclusion at Yale School of the Environment, where she still works and teaches today.
Robert Bullard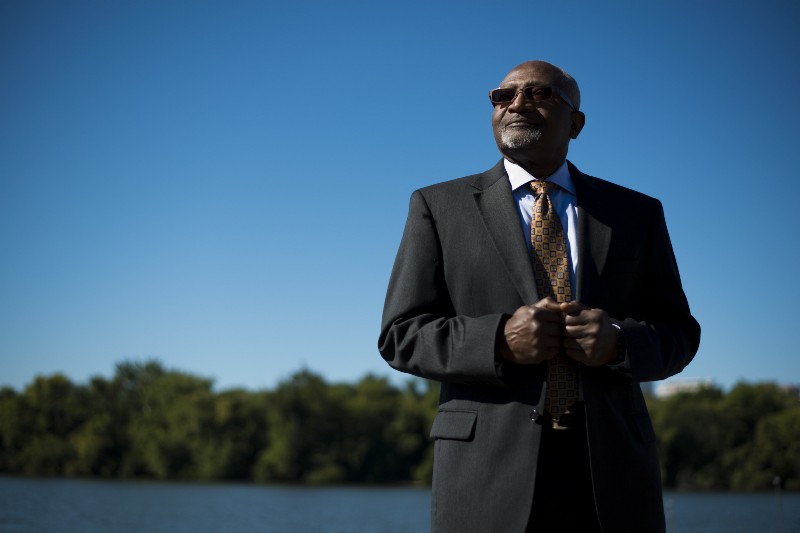 In 1979, sociologist Robert Bullard served as an expert witness for the landmark case, Bean vs. Southwestern Waste Management Inc. Bullard's wife, Linda McKeever Bullard, was the attorney for a Black Houston couple who believed the decision to build a solid waste facility in their neighborhood was largely based on its racial demographics. Mr. Bullard led a study that found that toxic waste sites were most likely to be located in Houston's predominantly Black neighborhoods, and eventually launched a national study that found this was true across the US. Since then, he's served as Dean of the Barbara Jordan-Mickey Leland School of Public Affairs at Texas Southern University, authored several books, and is fondly called the "father of environmental justice." In 2021, President Joe Biden named him to the White House Environmental Justice Advisory Council.
Rev. Lennox Yearwood
Rev. Lennox Yearwood Jr. is a minister with the Church of God in Christ (COGIC) with penchants for community activism, political organizing and hip-hop culture. In 2004, he was a key organizer for Sean P. Combs 'Vote or Die' campaign and founded the nonprofit Hip Hop Caucus in the same year. Hip Hop Caucus describes itself as an organization that links policy and culture and operates with a mission to empower communities hit first and worst by injustice, including climate injustice. In 2008, Yearwood led Hip Hop Caucus's 'Respect My Vote' campaign which registered 32,000 people to vote in a single day, setting a world record. Yearwood continues to lead Hip Hop Caucus's campaigns and is the co-host of the podcast Think 100%--The Coolest Show On Climate Change. He also currently serves on The Climate Mobilization's advisory board.
Mustafa Santiago Ali
Mustafa Santiago Ali is the vice president of environmental justice, climate, and community revitalization at the National Wildlife Federation (NWF). Before NWF, Ali served as vice president at Hip Hop Caucus and worked at the Environmental Protection Agency (EPA) for 24 years in the Office of Environmental Justice (OEJ), of which he was a founding member. During his time at the EPA, Ali brought attention to social and environmental justice issues in the U.S. and abroad. In 2017, Ali resigned from the EPA. A snippet of his resignation letter to administrator Scott Pruitt read:
Dr. Martin Luther King Jr. once said, "We may have come to these shores on different ships, but we are now all in the same boat". The upcoming choices you make will have significant impacts on the public health and environment of our country. Those choices can stand as a beacon of hope, and as a powerful role model to the rest of the world on our priorities and values.
Catherine Flowers
Catherine Coleman Flowers is the founder and CEO of the Alabama Center for Rural Enterprise (ACRE)—an organization working to fight poverty and provide water and sanitation equity. For years, Flowers has worked to address the persistent issue of substandard sewage systems in her native Lowndes County, Alabama that disproportionately affect African Americans in the area. In 2019, Flowers testified to Congress about the Alabama Department of Health and Lowndes County Health Department's failure to provide affordable and effective septic systems to residents and called on policy makers to make meaningful investments at the local, state and federal levels to accomplish this. One year later, she was chosen as a MacArthur Fellow and published her first book, Waste: One Woman's Fight Against America's Dirty Secret.
Jacqueline Patterson
Jacqueline "Jacqui" Patterson has experience at a variety of organizations working at the intersection of race and climate justice, including as the director of the NAACP's Environmental and Climate Justice program, and at Women of Color United and ActionAid where she approached issues like climate change and food access from a gender lens. In 2021 she founded The Chrisholm Legacy Project, which serves to connect Black communities with resources for frontline climate justice leadership. The organization's name pays homage to Shirley Chrisholm, the first African American woman to be elected to Congress in 1968, and to later seek nomination for a presidential candidacy.
Rue Mapp
Due to a lack of representation, there's a misperception that African Americans don't like the outdoors. The most recent National Parks data shows that 78 percent of visitors are white and when African American, Asian American, and Latinx populations do visit, they often report feeling uncomfortable. In 2009, adventurer Rue Mapp founded the nonprofit Outdoor Afro to celebrate African Americans' connections with nature and leadership in exploration spaces. Today, the organization has chapters in 30 states and 80 leaders who guide members through nature tours and other recreational activities.
Warren Washington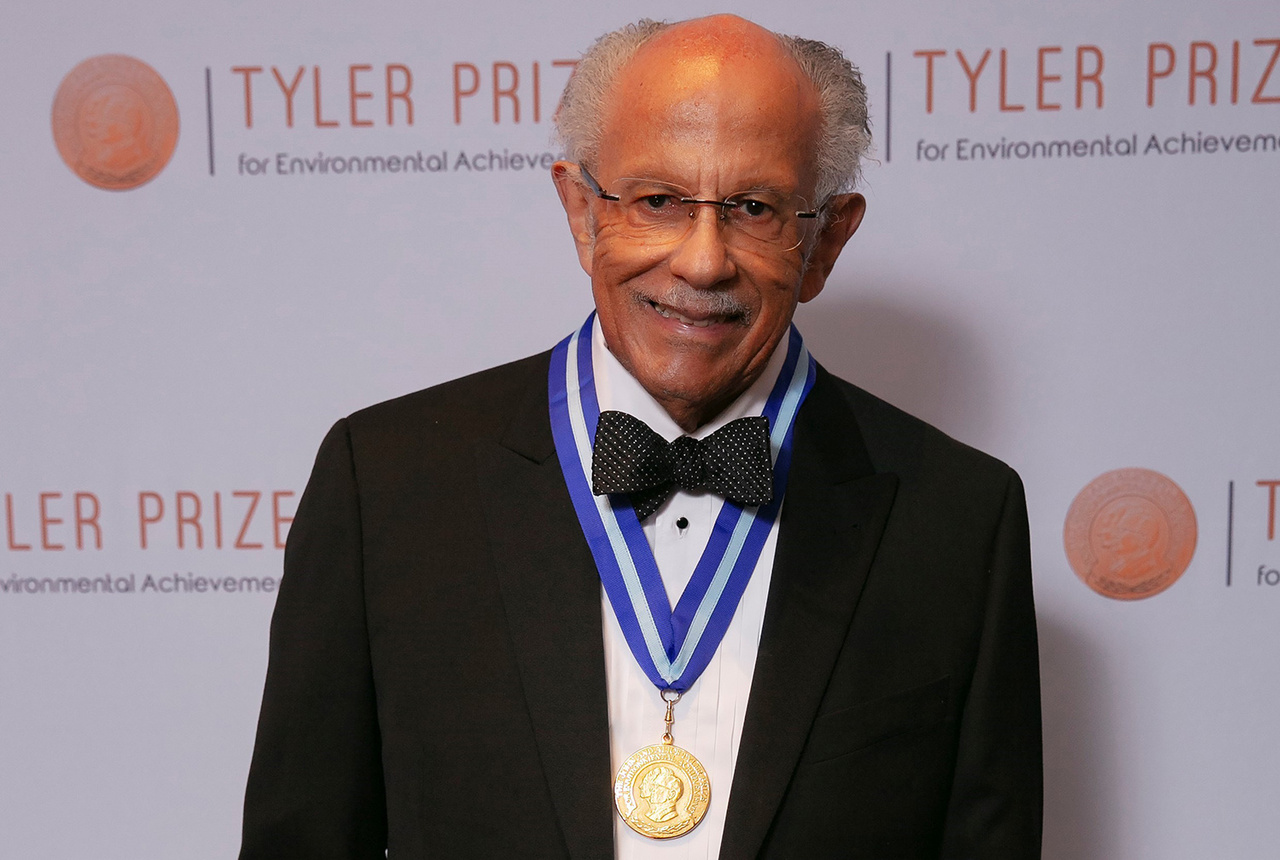 The landmark research by the United Nations Intergovernmental Panel on Climate Change (IPCC) can be traced back to the trailblazing work of atmospheric scientist, Warren M. Washington. In 1964, he became the second African American to earn a doctorate degree in meteorology and started his career at the National Center for Atmospheric Research (NCAR). There, he and fellow scientist Akira Kasahara created one of the firsts computer climate models that simulate weather patterns and make predictions about how changes in temperature will impact the earth over time. Washington has served multiple presidential administrations and has received several prestigious awards including the Nobel Peace Prize (2007), National Medal of Science (2010), and Tyler Prize for Environmental Achievement (2019).
Updated February 2023.