shopping choose green not that
We put together similar looks from conventional clothing brands and from environmentally and socially responsible companies found in our Green Business Network, proving you don't have to compromise ethics for style when shopping.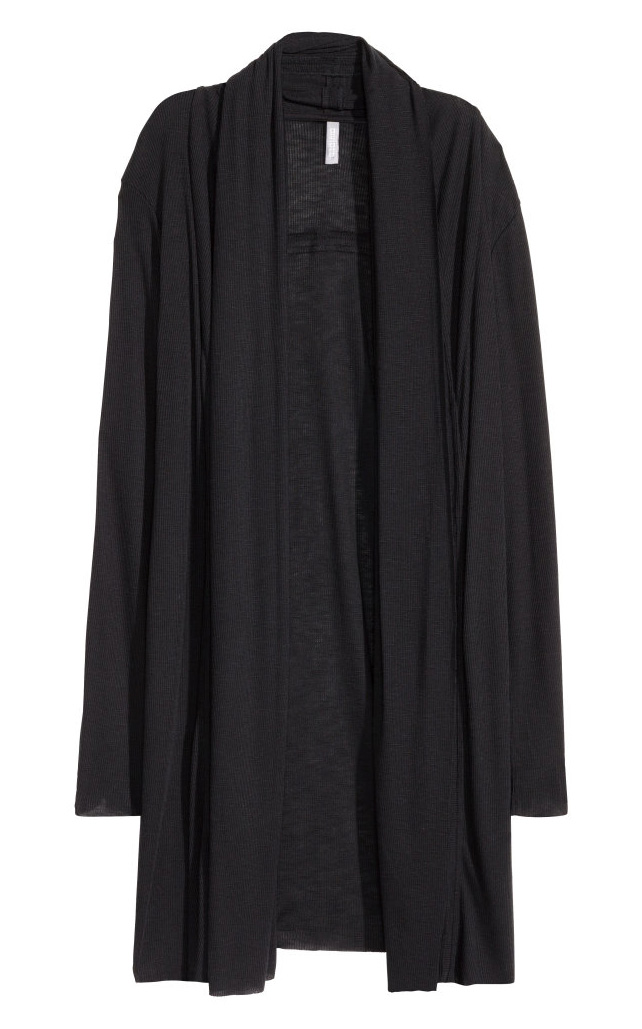 Draped Cardigan
H&M Ribbed Cardigan, Black 
Although the cardigan might be a great price, H&M has been caught in multiple scandals related to sweatshops and mistreatment of the employees who manufacture its clothing. Labor organizations accuse the company of paying workers low wages, pushing them to not join labor unions, and doing business with sweatshop suppliers. The cardigan is also 50 percent rayon and 50 percent acrylic. Rayon manufacture requires wood pulp, which may come from virgin forests, and toxic chemicals. And acrylic is a petroleum-based fabric. 
Remember: Conventional clothes may have toxic chemical finishes that provide stain-, water-, fire-, or wrinkle-proofing—and have been linked to health effects like hormone disruption and cancer. The effects of these toxins are the most serious for workers, but the finishes may also remain on clothes and affect wearers, according to GreenPeace.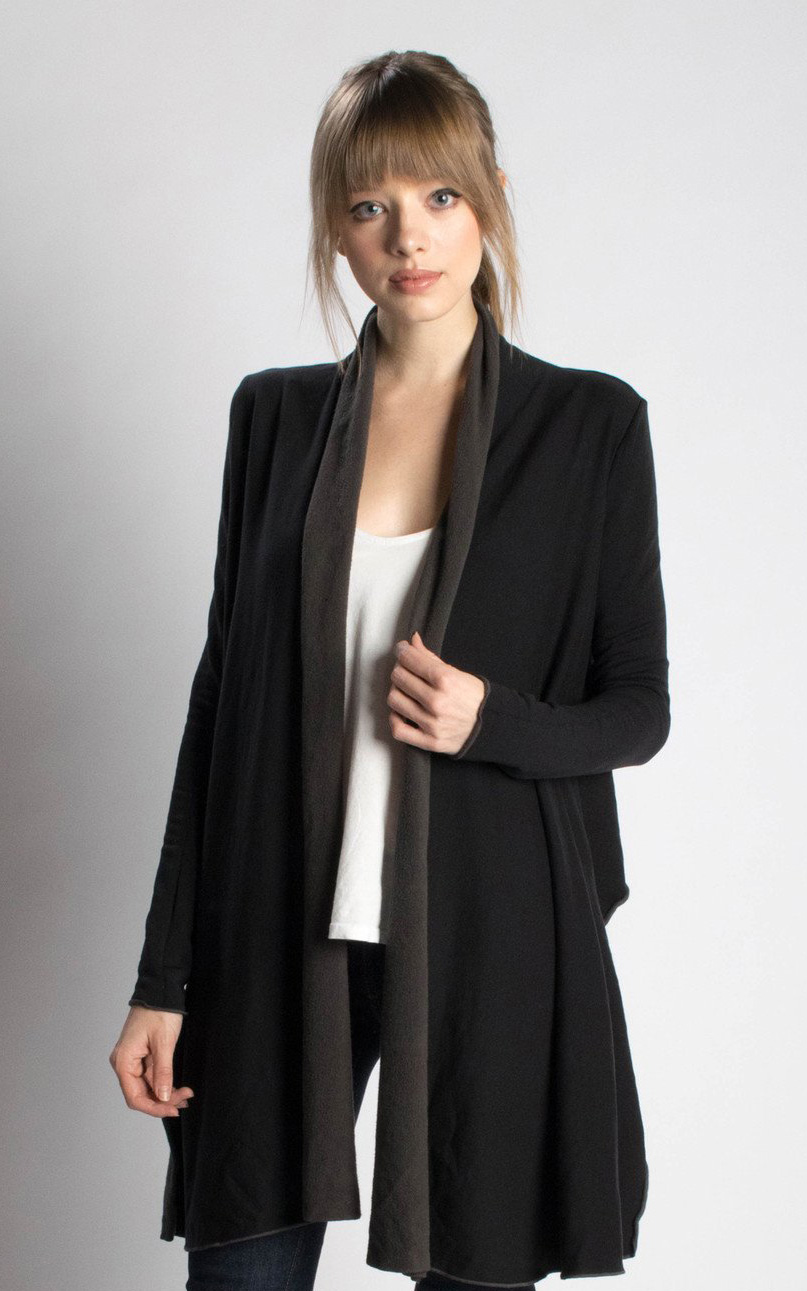 Orgotton offers a similar fair trade cardigan made of 65 percent bamboo. The cardigan also contains 27 percent organic cotton and 8 percent spandex and uses no toxic dyes or finishes.
Green tip: Truly green clothing companies use eco-friendly dyes and inks and avoid chemical finishes. Ask the manufacturer, and look at the labels to ensure your clothes are toxin-free: A GOTS, bluesign, or Oeko-Tex 100 label means your clothing wasn't exposed to chemical toxins across the supply chain. And beware of the "new clothing smell." It's often an indicator of toxic finishes.
Basic White Camisole
Gap Braided Halter Tank
Gap is another serious offender tied to sweatshop labor practices. In the past, the company has used manufacturers that hire children, pay workers less than a dollar an hour, and punish pregnant women by withholding maternity leave or simply firing them. This tank is made of 100 percent rayon, a water- and chemical-intensive fabric.
Remember: Conventional fabrics often come with a significant ecological footprint. Rayon and viscose are made from wood pulp that may come from virgin forests, and they require numerous potentially toxic chemicals to manufacture. Bamboo rayon is made from rapidly renewable bamboo but still requires a lot of chemicals. Nylon and polyester are petroleum-based and non-biodegradable. And cotton accounts for more than 14 percent of all agricultural insecticides, despite only using two percent of arable land. Conventional cotton also requires a tremendous amount of water.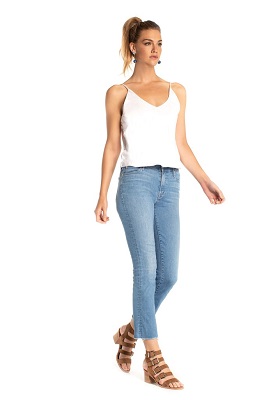 Green Alternative: Synergy Organic Ella Camisole (available here)
Synergy Organic focuses on making organic clothing without harming the planet. This camisole is made of 100 percent organic cotton with low-impact dyes. It's also GOTS-certified organic. At $22.00, this tank's cost is better than competitive with Gap's $31.99 shirt. You pay less, especially when you consider Synergy's clothing was manufactured ethically.
Green tip: Look for eco-fabrics when you shop. Certified organic cotton and other fibers are grown without synthetic chemicals or genetically modified seeds. Lyocell/TENCEL® is made from wood pulp from tainably managed forests—or sometimes rapidly renewable brown algae, bamboo, or eucalyptus—using a nontoxic process. MODAL® (be sure to look for the registered symbol) is an eco-friendly fabric made from beech trees. And silk is a low-toxicity fabric. "Peace silk" is made without killing the silk worm. 
Boho Embroidered Clutch
Forever 21 America and Beyond Crossbody Bag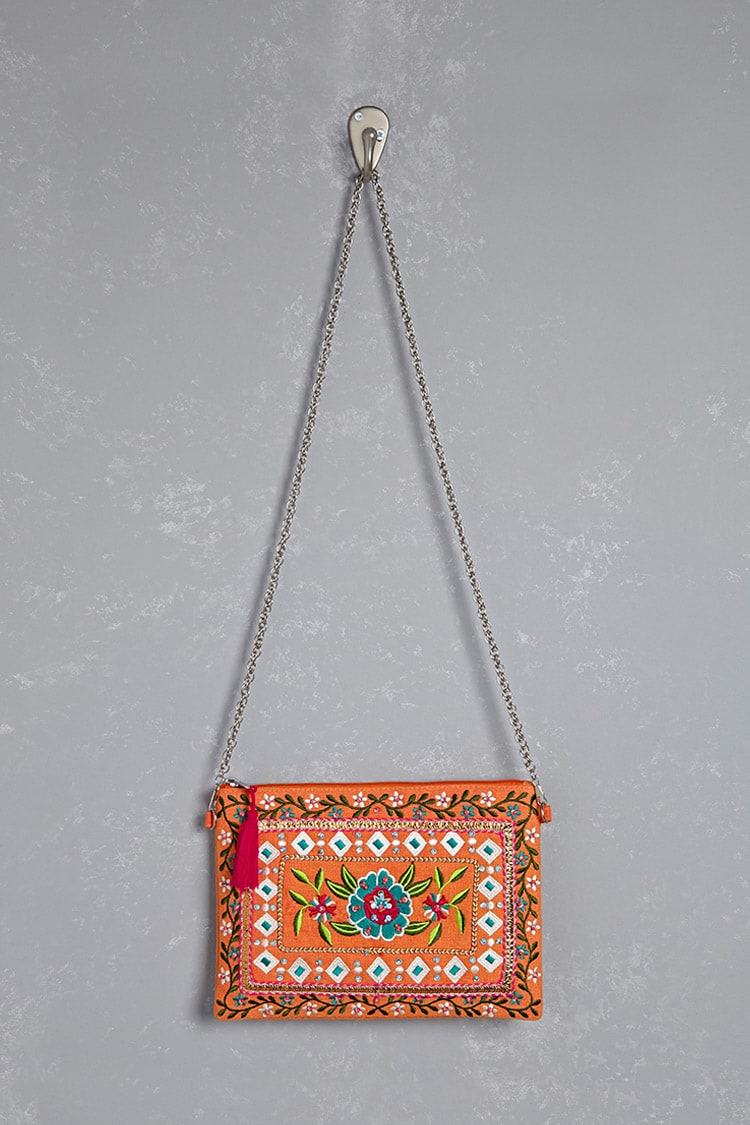 Forever 21 tells us only that this bag is 100 percent cotton and made in India. Unfortunately, that doesn't help you know much about the bag. What we do know from new reports is that the company is notorious for labor abuses. In August 2017, for example, the Los Angeles Times reported that workers have filed more than 300 claims with the state of California since 2007, alleging that Forever 21 supplier factories in Los Angeles owe them unpaid wages. 
Remember: A "made in the USA" label—like those that appear on some Forever 21 products—does carry some assurance that your clothing may have been manufactured in accordance with US labor laws. However, underground sweatshops do operate in the US, paying workers below the minimum wage, committing wage theft, and putting workers in sub-standard conditions.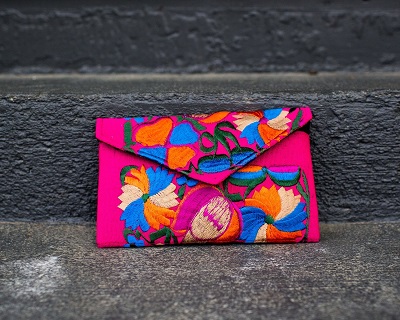 This bag has the same fun style of embroidery as the Forever 21 bag but is from a fair trade business. It was made by Guatemalan artisans who are paid a living wage and work in healthy conditions. In addition, fair trade companies encourage workers to collectively bargain, and they pay artisans a premium to improve their communities. Lucia's World Emporium is a member of the Fair Trade Federation, a trade organization that rigorously screens member businesses for a "360-degree commitment to fair trade."
Green Tip: If your clothing and accessories come from outside the US, look for a fair trade or GOTS label. Both of these third-party, independent certifications require that workers who grow raw materials or who make clothing earn a living wage and labor under healthy conditions. In the fair trade system, workers also earn a premium for community development. For American-made clothing, buy from companies that are deeply committed to social and environmentally responsibility.
Men's Workout T-Shirt
UnderArmour Threadborne Streaker Men's Running Shirt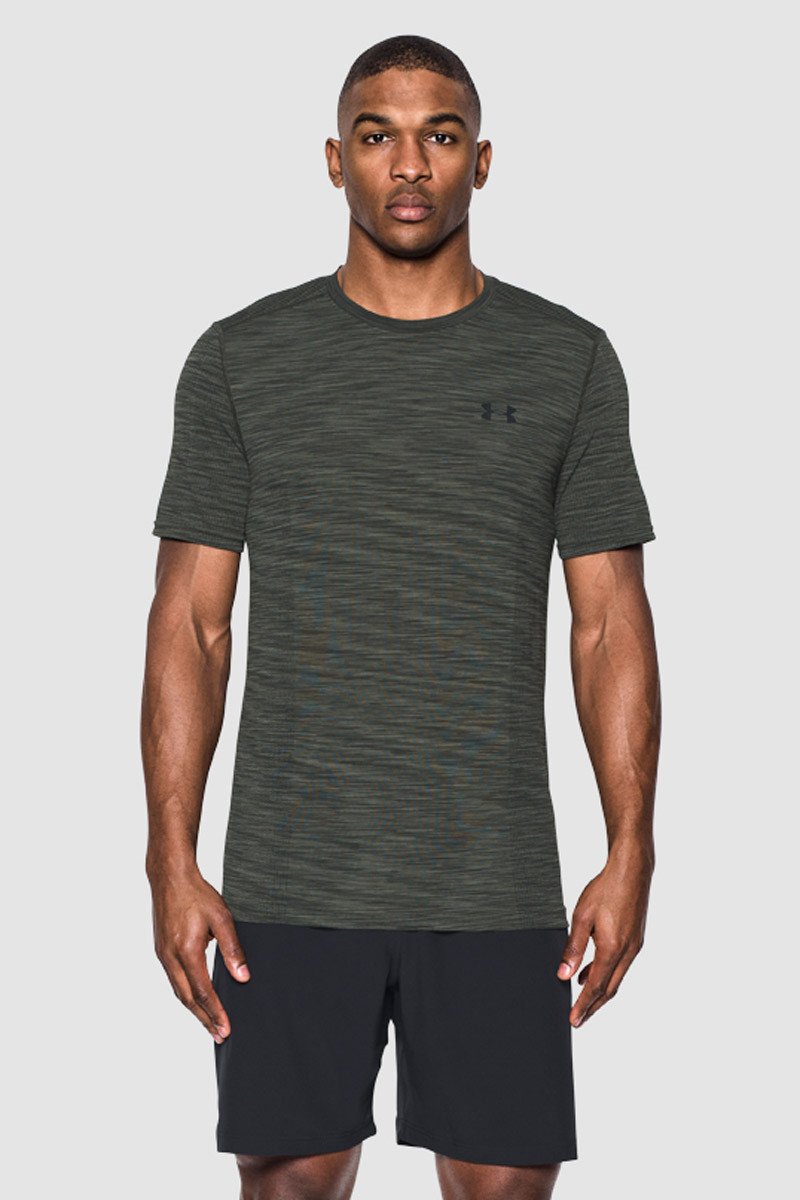 The UnderArmour shirt is made from polyester, a petroleum-based textile. It's also made with the company's "Threadborne Microtechnology" and "anti-odor" technology, though UnderArmour doesn't elaborate on what those are. Clothes labeled "anti-odor" usually contain nanosilver, making it not very green. 
Remember: Nanosilver fabrics release miniscule silver particles when they are washed. Silver is a potent antibiotic, which can be used when a person has been resistant to other antibiotics. Releasing too much nanosilver into the environment could result in silver's anti-bacterial qualities becoming less effective when society needs them most. One 2013 study did note that people absorb nanosilver through their skin when they sweat, and a 2014 study found that nanosilver may lead to development of cell-damaging free radicals. 
Atayne makes athletic and casual clothes for men and women that don't sacrifice values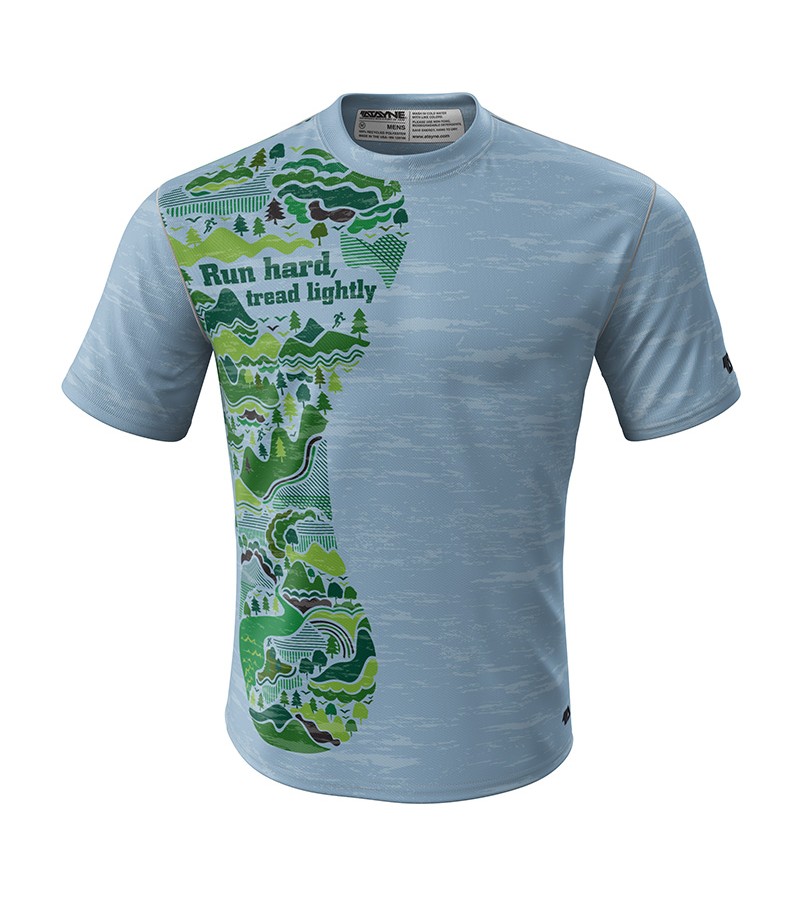 for performance. The material for this classic quick-dry workout shirt is 100 percent recycled polyester made from Oeko-Tex 100 certified yarn, and is treated with a bluesign-approved zinc-based anti-microbial, which will keep it from smelling bad. 
Green Tip:  Most shirts that have a moisture-wicking quality are made out of polyester. Unlike natural fibers, polyester is not biodegradable. Polyester clothes made from recycled materials keep the material out of landfills, and they prevent the need to extract more petroleum from the Earth. In addition, clothing from truly green companies will never contain nanoparticles.