There's a huge variety of green and safe products for children, including organic baby products. Here are the top eight things to look for in products geared toward the little ones in your life, and see our staff's best picks from certified green businesses below.
Choose This: Organic Baby Products
Buy green: Choose toys and children's products manufactured in the US, Canada, or the EU. Lead and other materials are more well-regulated in these places than in developing countries—or China, where many US products are made. Even better, buy from certified green businesses that use organic materials and nontoxic ingredients, paints, dyes, and finishes. 
Go organic: When you choose organic baby products (food, body care, clothing, and more) for your children, you'll ensure fewer pesticides are poisoning the planet, resulting in less pesticide residue on items to potentially harm your little ones. 
Invest in rechargeable batteries: Many children's products, like monitors and toys, require batteries to operate. Though more and more items have USB-charging capabilities, consider rechargeable batteries for those that don't to reduce toxic waste.
Choose secondhand: You'll save money and the Earth's resources. Besides your go-to neighborhood secondhand shops and sites like eBay and Craigslist, Kidizen is a new app that's basically eBay for all baby and kid stuff—clothes, toys, bedding, etc. (Free for iOS and Android. Kidizen.com.) 
Not That
Avoid big-box retailers: If you get the children's products you need from box stores, you may not like the results. Your kids might be exposed to toxic chemicals. And the workers who made the product may have been exploited—or might be children themselves. 
Use caution with conventional painted toys: Avoid imported toys with flaking paint. Toys made in China have been the subject of numerous recalls for containing lead paint, since lead is less well-regulated in Asia than it is in North America and the EU. Avoid painted toys made before 1978, as they're more likely to have lead paint.
Steer clear of plastics: Plastic toys and other items can contain toxins like the endocrine disruptor bisphenol-A (BPA, common in #7 plastic) and carcinogenic dioxin in vinyl. Be especially cautious with plastic items that children may put into their mouths. And don't put too much trust in BPA-free plastics—BPA substitutes can be just as toxic. To be safe, choose toys made of natural materials, including wood and organic cloth.
Watch for recalled items: It's up to parents to scan toy and product recall lists to find out if a recall applies to something you own. To review recalls or sign up for e-mail notifications of recalls, visit recalls.gov. 
Looking for organic baby products for the little ones in your life? 
Green America staff members share some of their favorite finds from green businesses.
"My kids love Plan Toys products, [sold by Hazelnut Kids]. They're made out of wood from sustainably managed forests, with nontoxic paints and finishes. From rattles to building blocks to play houses and garages, Plan Toys products have plenty to spark a child's imagination, and they make great gifts." —Ed Barker, Director, Sustainable Food Supply Chains, Green America's Center for Sustainability Solutions 
"I think Earth Mama Angel Baby's Morning Wellness aromatherapy spray is designed primarily to help pregnant women with morning sickness, but it does much more. It smells awesome and can be a great way to replace perfumes or air fresheners. I especially liked that its uplifting scent gave me a boost when I was sleep-deprived." —Christy Schwengel, Major Gifts Officer 
"Snuggly socks from RocknSocks offer real warmth, bright colors, and a variety of lengths for kids and teens. All of their stylish socks are made in the USA from recycled cotton and certified Oeko-Tex 100 (see p. 65)." —Fran Teplitz, Executive Co-Director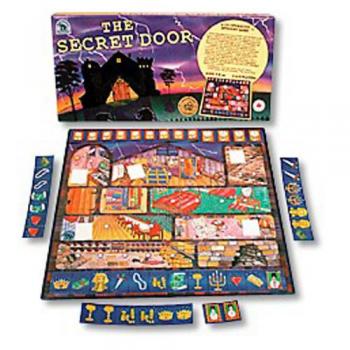 "Want a fun, creative board game that doesn't leave the child who lost feeling blue? Try a cooperative board game like The Secret Door, sold by Bella Luna Toys. Cooperative games are just as fun as Monopoly or Life, but a lot less cutthroat since all of the players work together to solve a common problem. (Maybe we should send copies to our members of Congress!)" —Rob Hanson, Membership Marketing Manager
"Pura Stainless bottles are great because they are completely plastic-free, easy to clean, and you can use the same bottle from infancy to adult. The lids are interchangeable so your bottle can go from a baby bottle to a sports bottle in a few twists." —Kristin Brower, Development Manager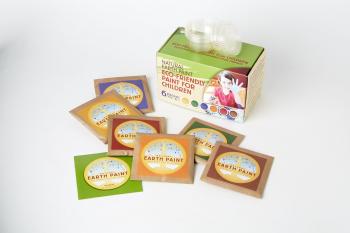 "Eco-friendly paint kits from Natural Earth Paints, LLC are handcrafted, all-natural and vegan, and free of toxic chemicals. They come in individual powder packets, so half of the fun is mixing up the paint itself. " —Tracy Fernandez Rysavy, Editor-in-Chief
Top image: Lullaby Earth Breeze Breathable 2-Stage Crib Mattress