Our worldwide addiction to plastic is clogging up the oceans, harming wildlife, and resulting in overburdened landfills and lots of litter. That's why we scoured GreenPages.org for the most useful products to help you get single-use plastic out of your life.
Rina recommends:
Pack tomorrow's snacks in ChicoBag's Snack Time rePete bag rather than a disposable plastic baggie. Composed primarily of recycled plastic bottles, this snack-time super hero offers a stain- and water-resistant liner and can be tossed in the washing machine after use.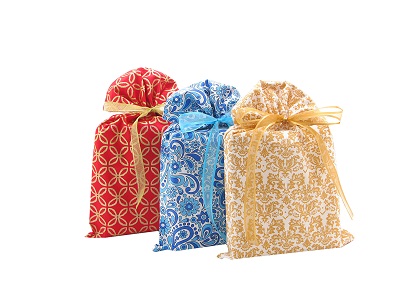 Give your gift a festive finish with VZWraps reusable fabric gift bags. Sewn in Philadelphia, PA, these vibrant vessels eliminate the use of plastic ribbons, as well as throwaway paper. VZWraps come in a variety of patterns, from turquoise elephants to multi-colored aliens.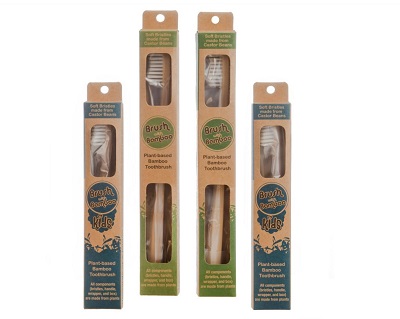 Plant-based from box to bristles, Brush with Bamboo offers its Adult and Kid's Toothbrushes made from 100 percent organic bamboo. These eco-friendly brushes feature soft bristles and a pesticide-free bamboo handle.

Filled in a plastic-free "Eco Tube" and sealed with a matching "Eco Cap," Organic Essence lip balm is all-natural and features compostable paper packaging. The shea butter-based moisturizer is available in six different flavors, including grapefruit and almond.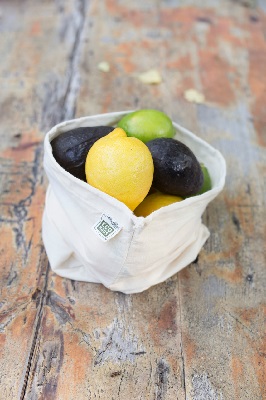 When stocking up on fresh fruits and vegetables during your next grocery run, bring along an ECOBAGS Organic Cloth Bulk and Produce Bag, so you are not left using the store-provided, flimsy plastic produce bags. This ECOBAG is made of 100 percent certified organic cotton and features a secure drawstring closure.
Jenna recommends:
Keep your favorite single-serve morning coffee plastic-free and guilt-free by investing in a Stainless Steel Reusable Coffee Pod Fill Life Without Plastic's pod with your favorite coffee, tea, or cocoa and pop it in your Keurig or other single-serving coffee maker.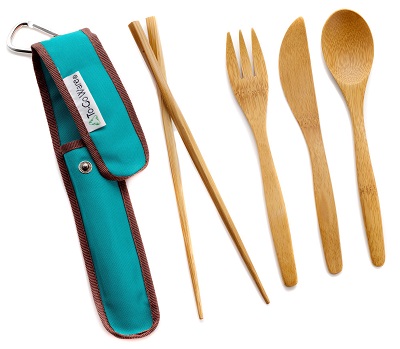 Whether you're going camping or just having lunch at the office, To-Go Ware's Carry Around Bamboo Utensil Set is the perfect plastic-free utensil option. The set includes a pouch made of recycled bottles, which easily holds a fork, knife, spoon, and chopsticks and can conveniently be clipped to a lunch bag or purse.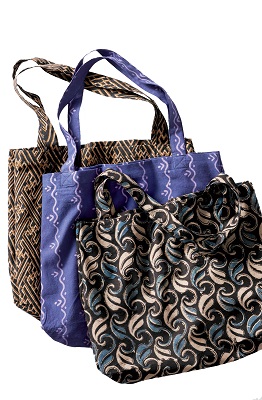 Skip the single-use plastic bag at checkout when grocery or retail shopping. With Marketplace: Handwork of India's fair trade and 100 percent cotton Umang Bag, you're not only supporting the environment, but you're also helping to provide dignified job training for women in India.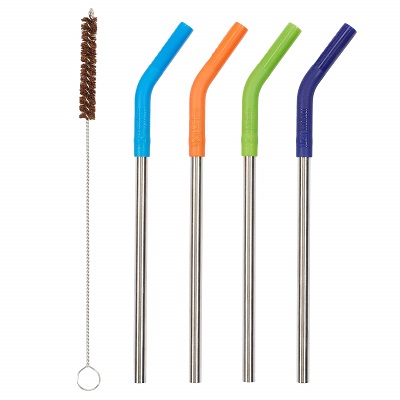 Klean Kanteen can help you combat your habit of picking up plastic straws with its 5-Piece Straw Set. Made with stainless steel and food-grade silicone, these straws are a perfect accessory to any reusable water bottle or coffee thermos we know you already have. Split this set with a friend, and pledge to go plastic-straw-free together!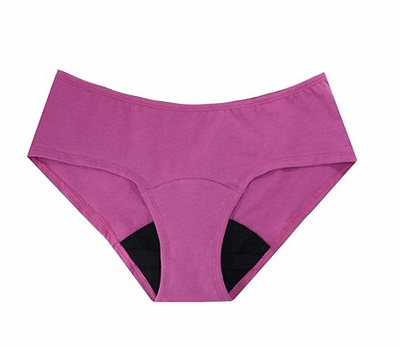 Typical period care and packaging amounts to excessive single-use plastic waste. Stay comfortable but cut back on plastic by investing in one (or several) MAIA Bikini by LUNAPADS: leak-proof cotton underwear with additional organic cotton inserts to create customizable absorbency to fit your flow.